Work has been slow due to little time off on my part and a 3 week break with the builders. Some progress has been made though and the top two floors are nearly completed.
I started work on the bathroom window sill, packing the space underneath with fibreglass wool: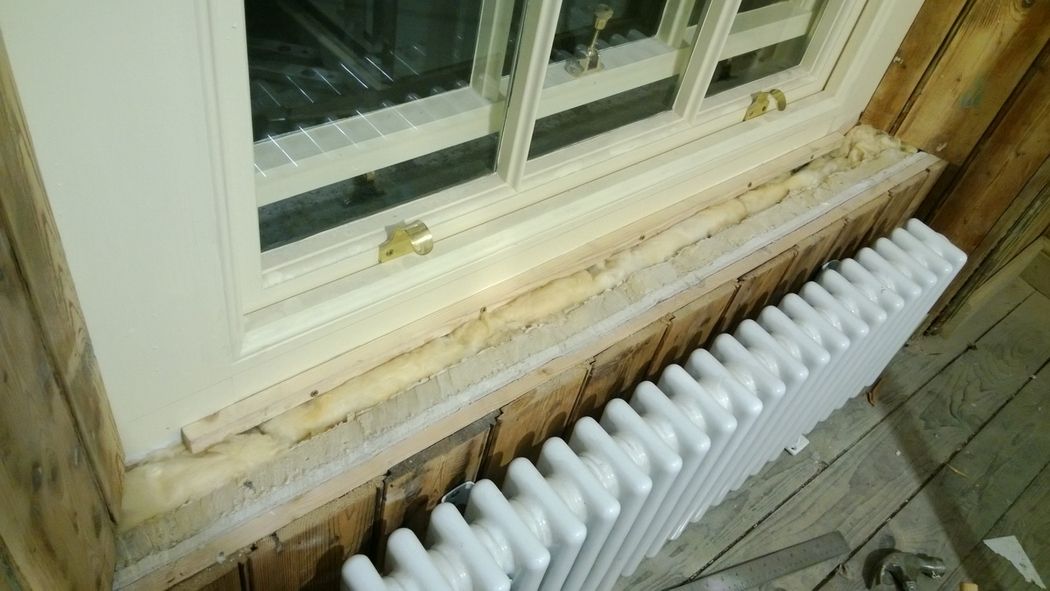 I then had some 35mm sill cut to the size of the opening, which fits nicely. It was then glued and pinned in place: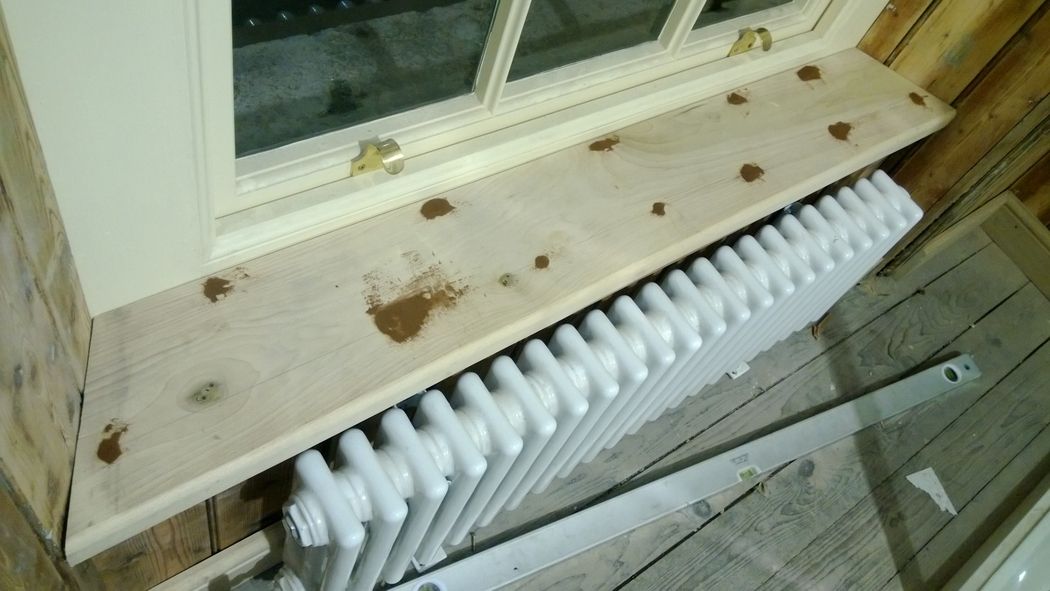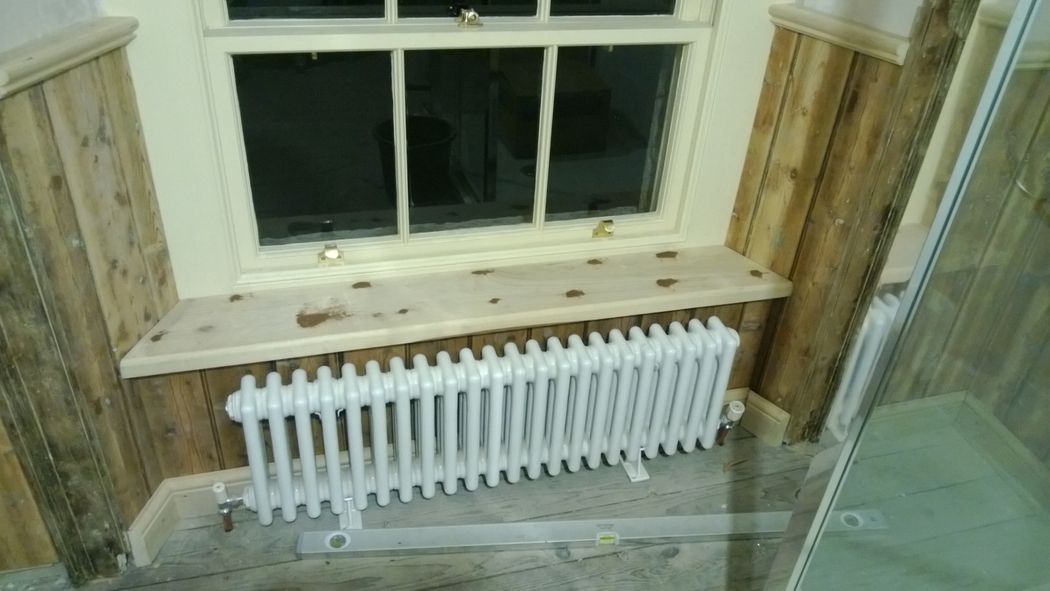 Filler sanded: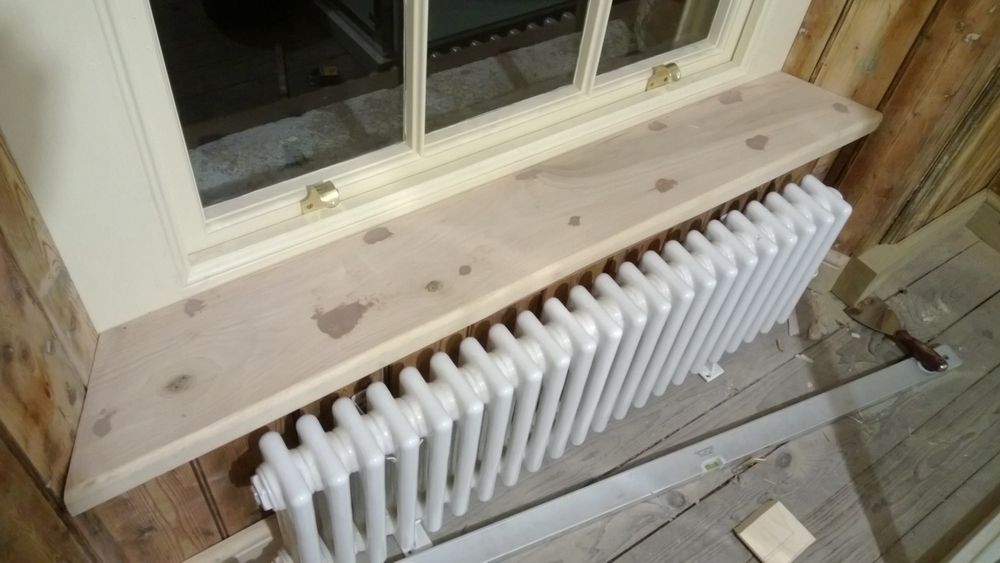 I also had some architrave plinth blocks made up. Just a very simple square shape to clean up where the window architraves meet the skirting in both the bathroom and bedroom. The bottom of all the architraves was also damaged so this was a decent solution. Some of the damage: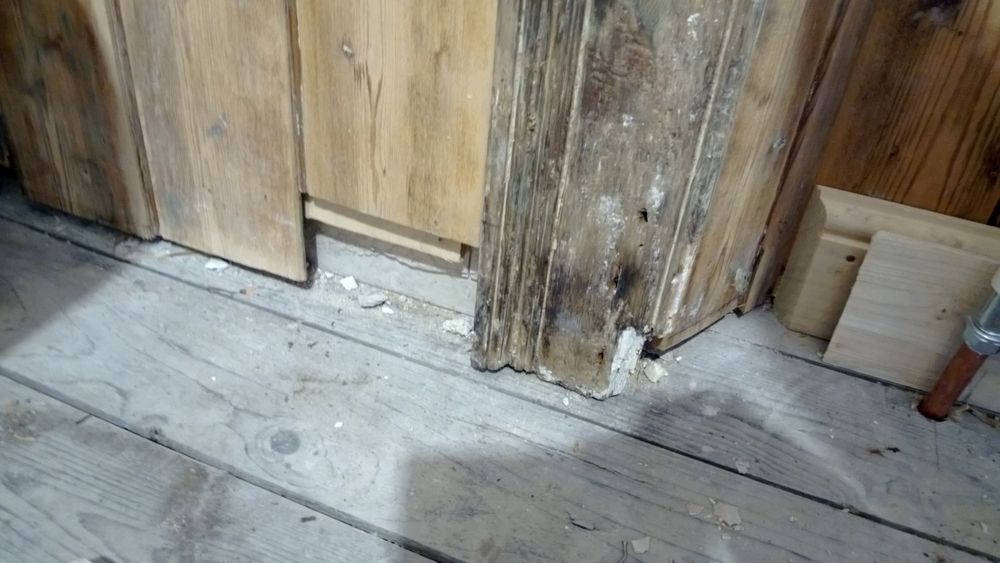 A block temporarily in place: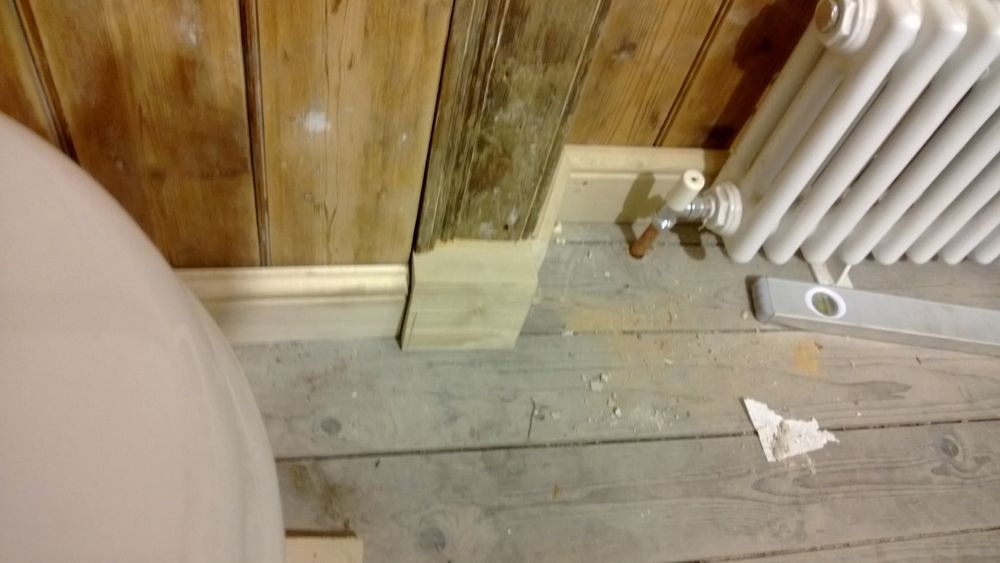 Thinner blocks for the bedroom: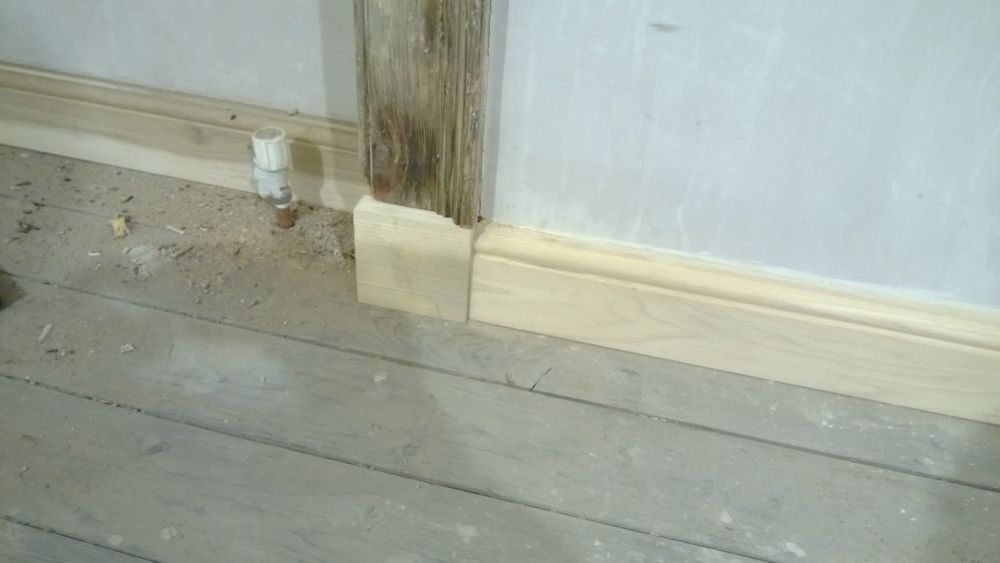 I also started work on stripping the paint from the doors. Extremely labour intensive, this took about an hour: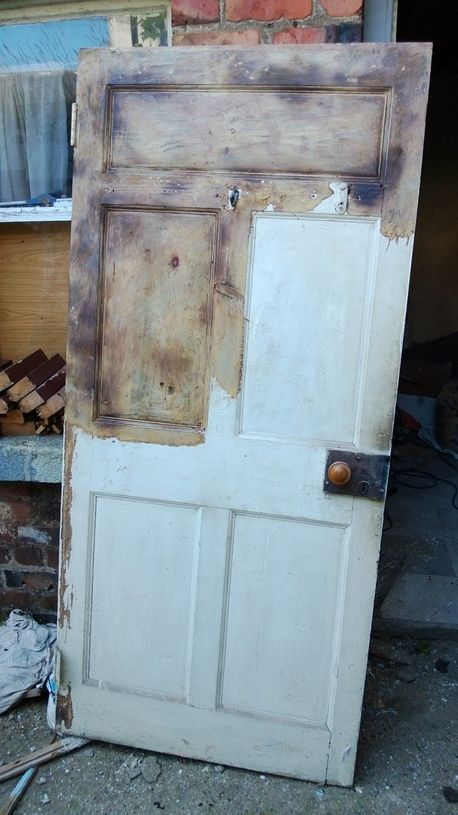 I hope to start painting in the next week.