So I did some investigative work yesterday, I wanted to see if there was ever a functional fireplace on the first floor rear room, soon to become a bedroom. This is the way the room was to start with: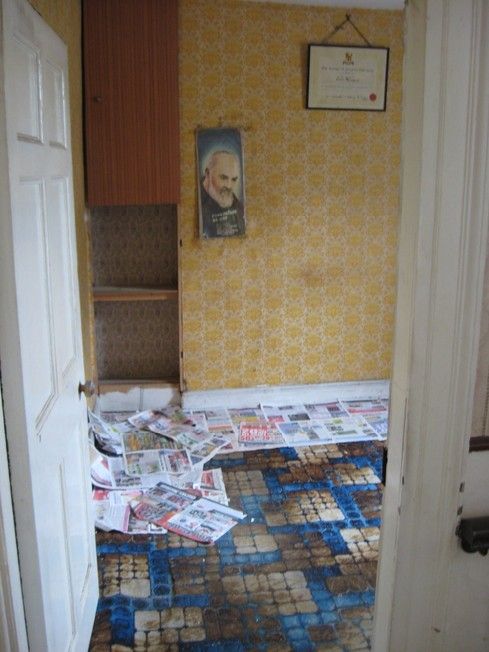 This is what I uncovered: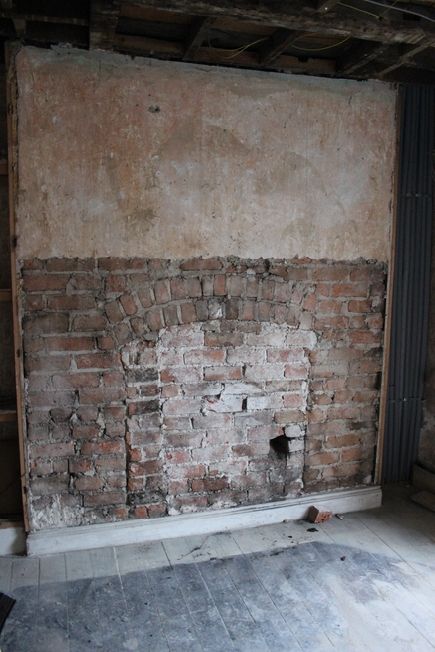 The fireplace opening has been quite crudely filled with red brick and lime mortar. The brick is very similar to the brick of the chimney breast and that of the return at the rear of the house. The mortar is also far from modern, and the lime plaster over it had animal hair in it so it could well have been filled up to 100 years ago, possibly more. Note the poorly completed brickwork, with the single stack of brick in the left of the opening. Some of the bricks are quite loose; one fell out by simply pulling with two fingers, along with a pile of soot and bird feathers.
The picture below is the fireplace removed from the front room of the same floor, the plan is to install it in this rear room, reopening the fireplace as it was originally. This rear room likely had a fireplace of this scale, whereas the front room fireplace would have been larger, so it makes sense to swap the fireplace to this room: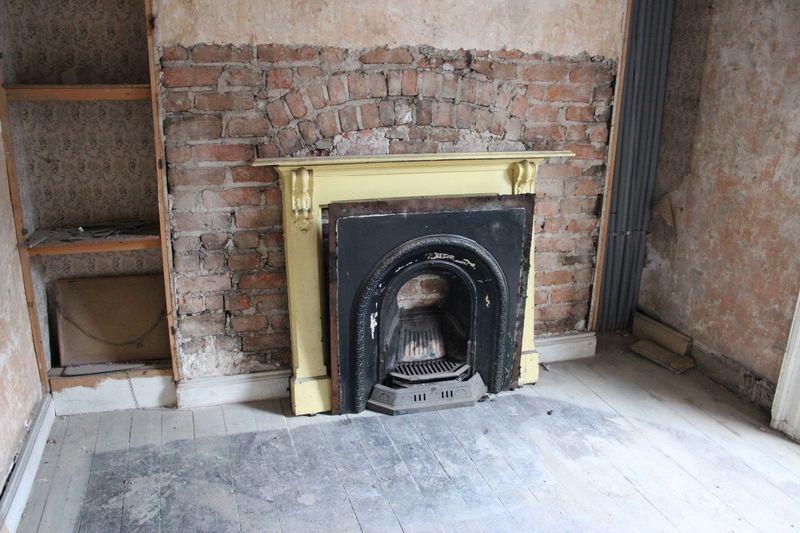 Below is the fireplace opening in the front room of the same floor. The fireplace above came out incredibly easily; just two large screws bolted the yellow surround into two iron brackets cemented in the wall. The black iron fireplace itself lifted out with ease as it was not attached to anything. About six to eight inches above the black marks left on the plaster you can see markings of the height of the original fireplace.
On the top floor, I scrubbed the floorboards with a decking brush, warm water and sugar soap. I then mopped it up, scrubbed it again, then mopped twice more. The result is as follows: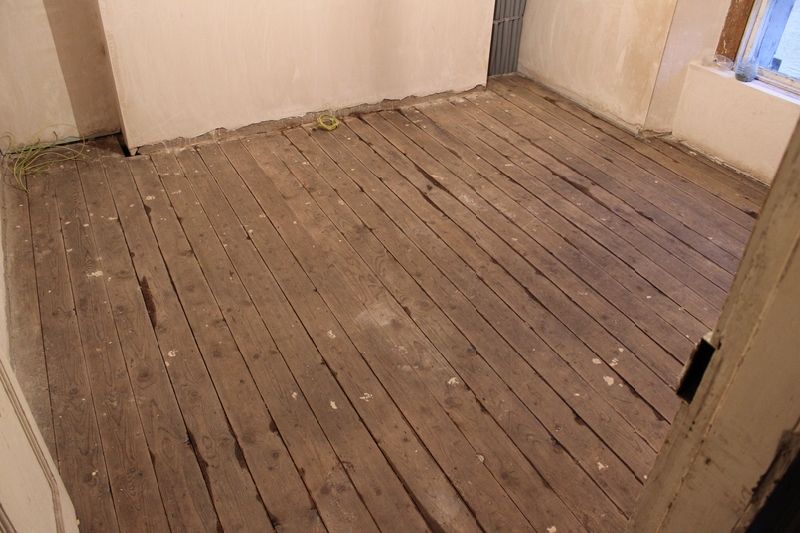 There's still some drying to do and a good deal of plaster splatter has to be removed but they come up pretty well considering the floor was simply scrubbed clean. A finish is yet to be decided.
Upstairs in the return, I carefully removed the tongue and grove panelling from the existing bathroom, as I plan to reuse it in the bathroom on the top floor. From the inside you can see the single layer of red brick that makes up the return:
The internal wall that separates the bathroom from the hallway: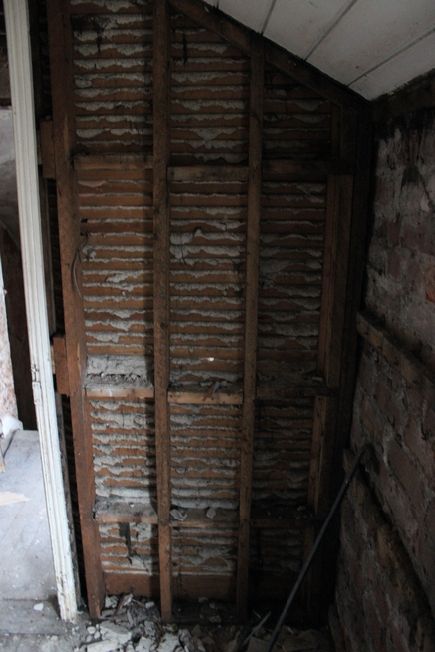 Finally, a shot of St. Nicholas' church, one hundred metres to the left of the house: