The final layer of limecrete was finally laid on the ground floor at the beginning of January. The battens in the hallway were first shimmed up ever so slightly, to account for the height difference between the original floor boards being relaid in the hallway, compared to the reclaimed boards which will be installed in the adjoining front room.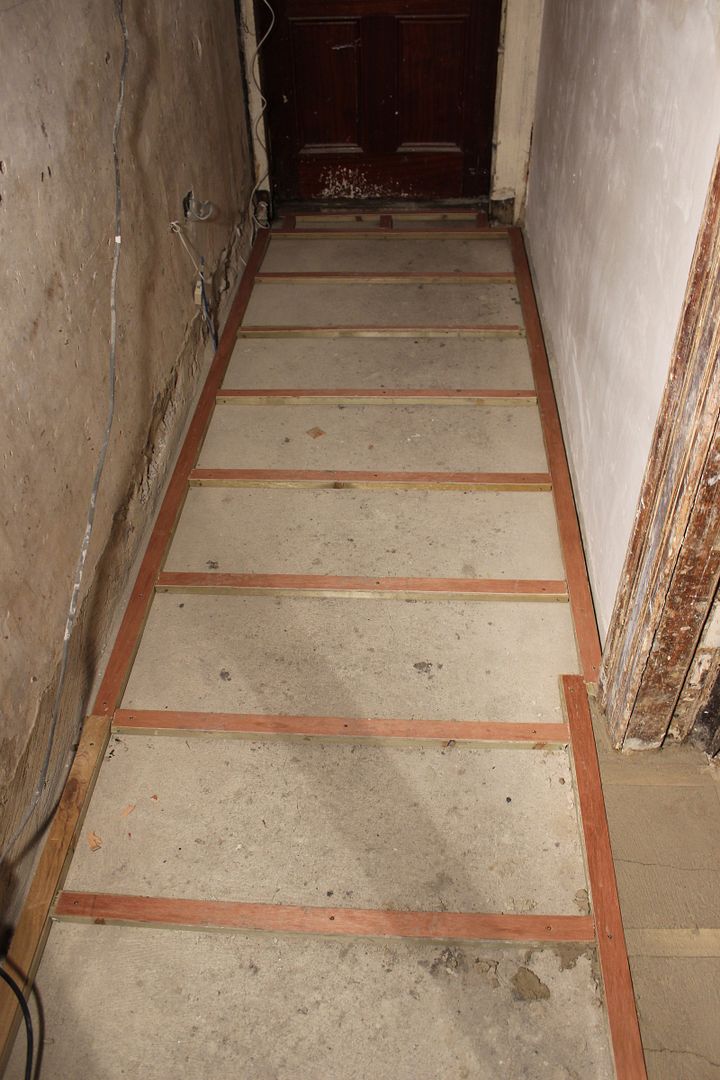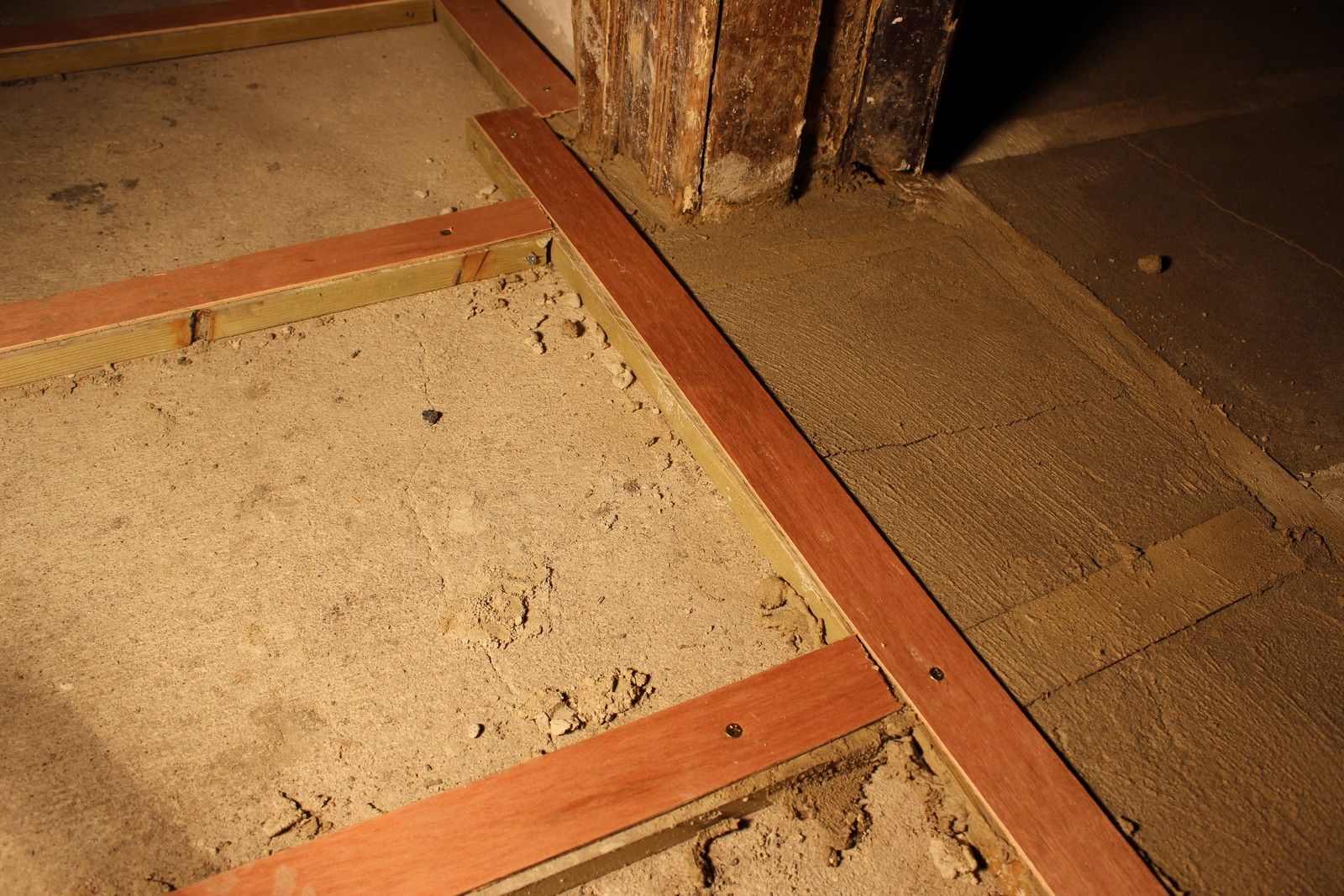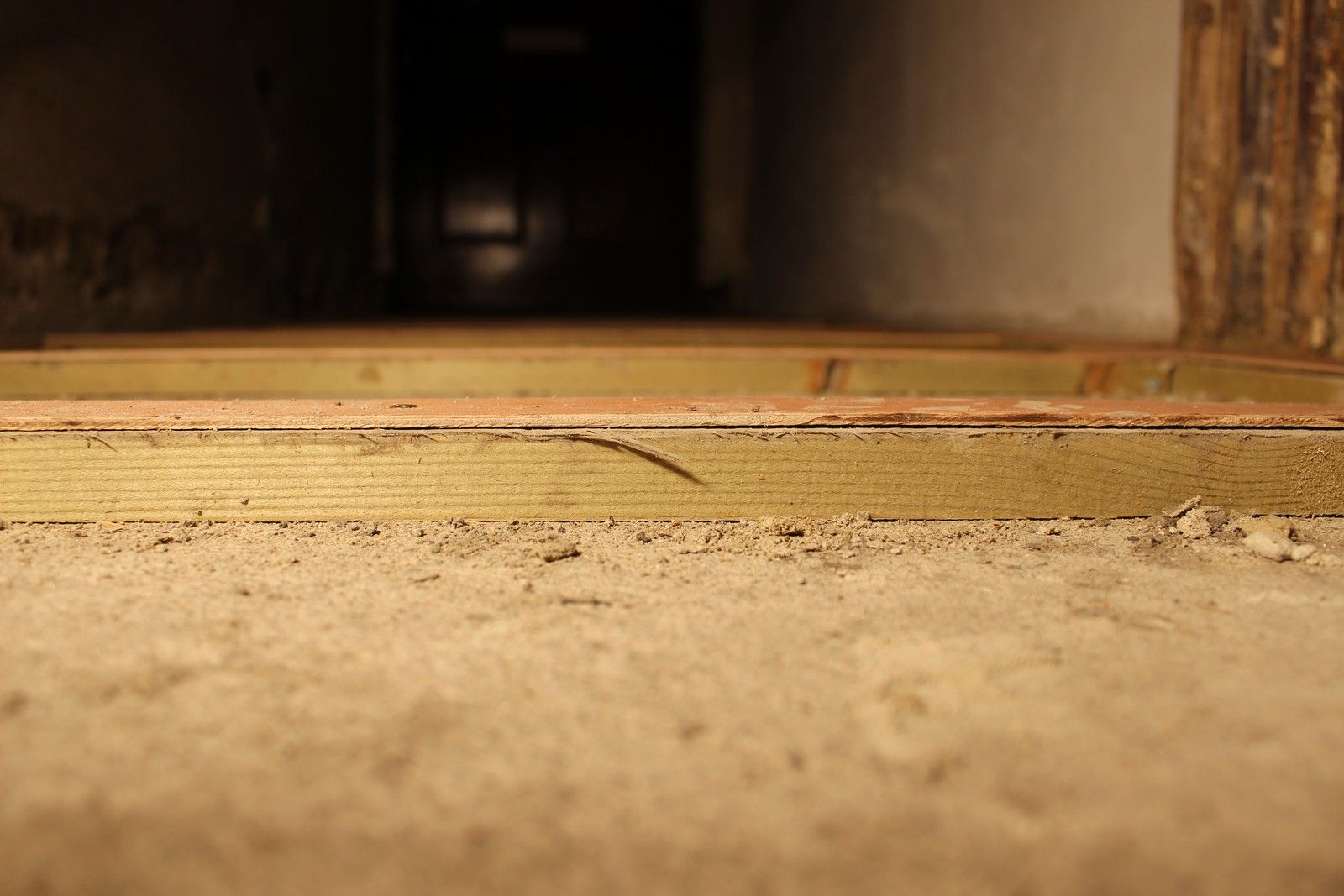 The limecrete could then be poured around all of the battens. Unfortunately some cracking was inevitable due to very small surface area of the individual sections, however the main objective is to fill the sections with limecrete to remove an otherwise insulating layer of air between the floorboards.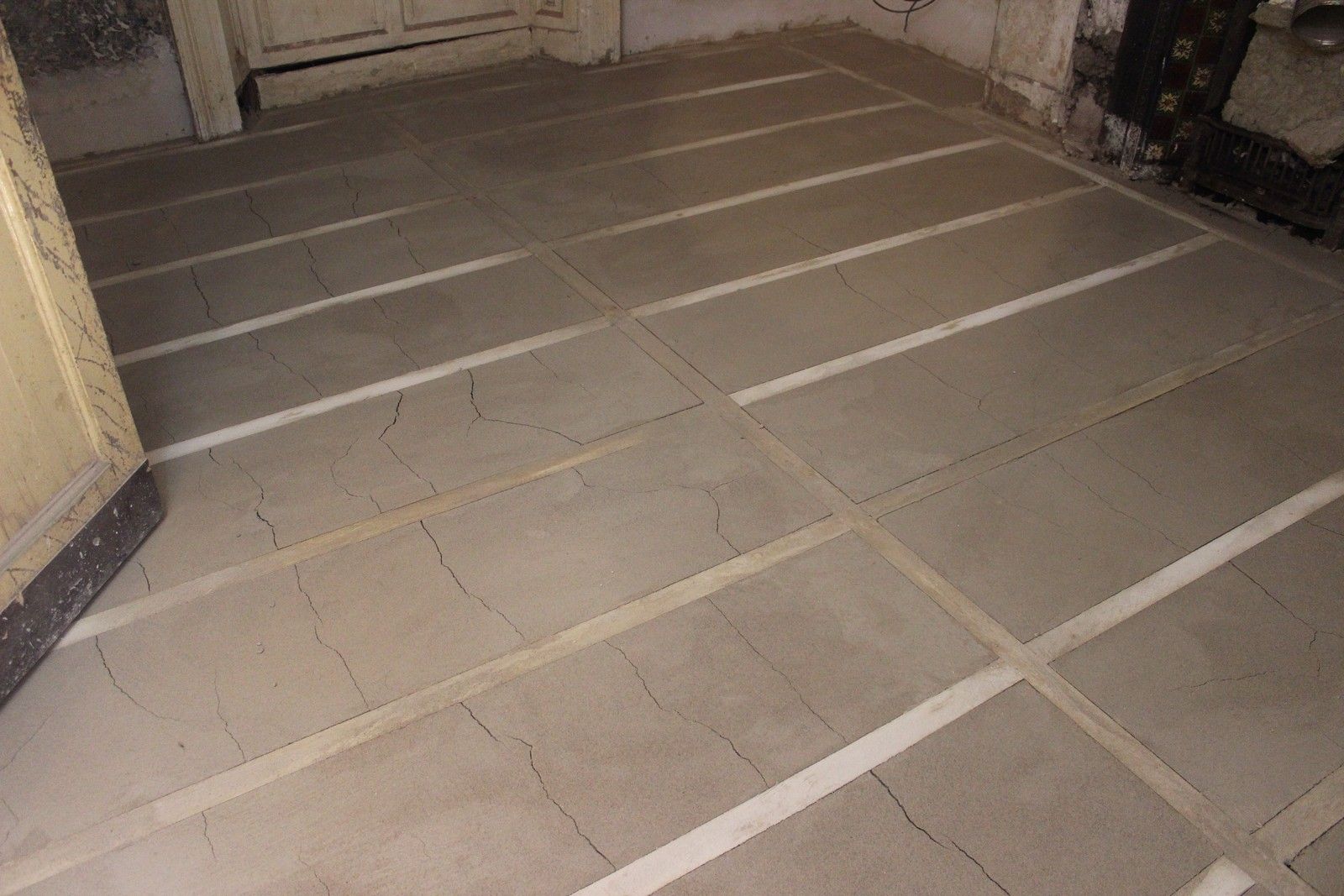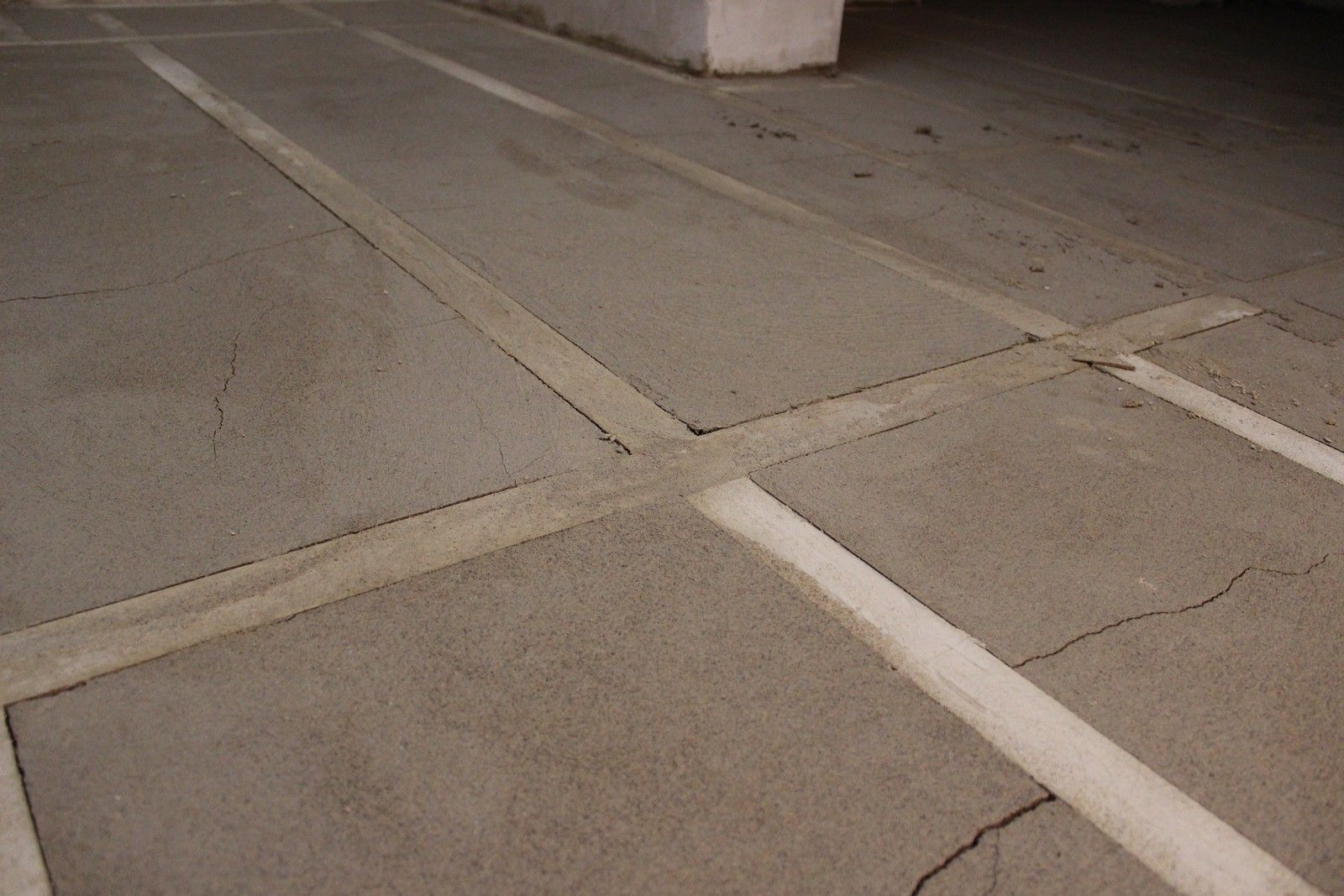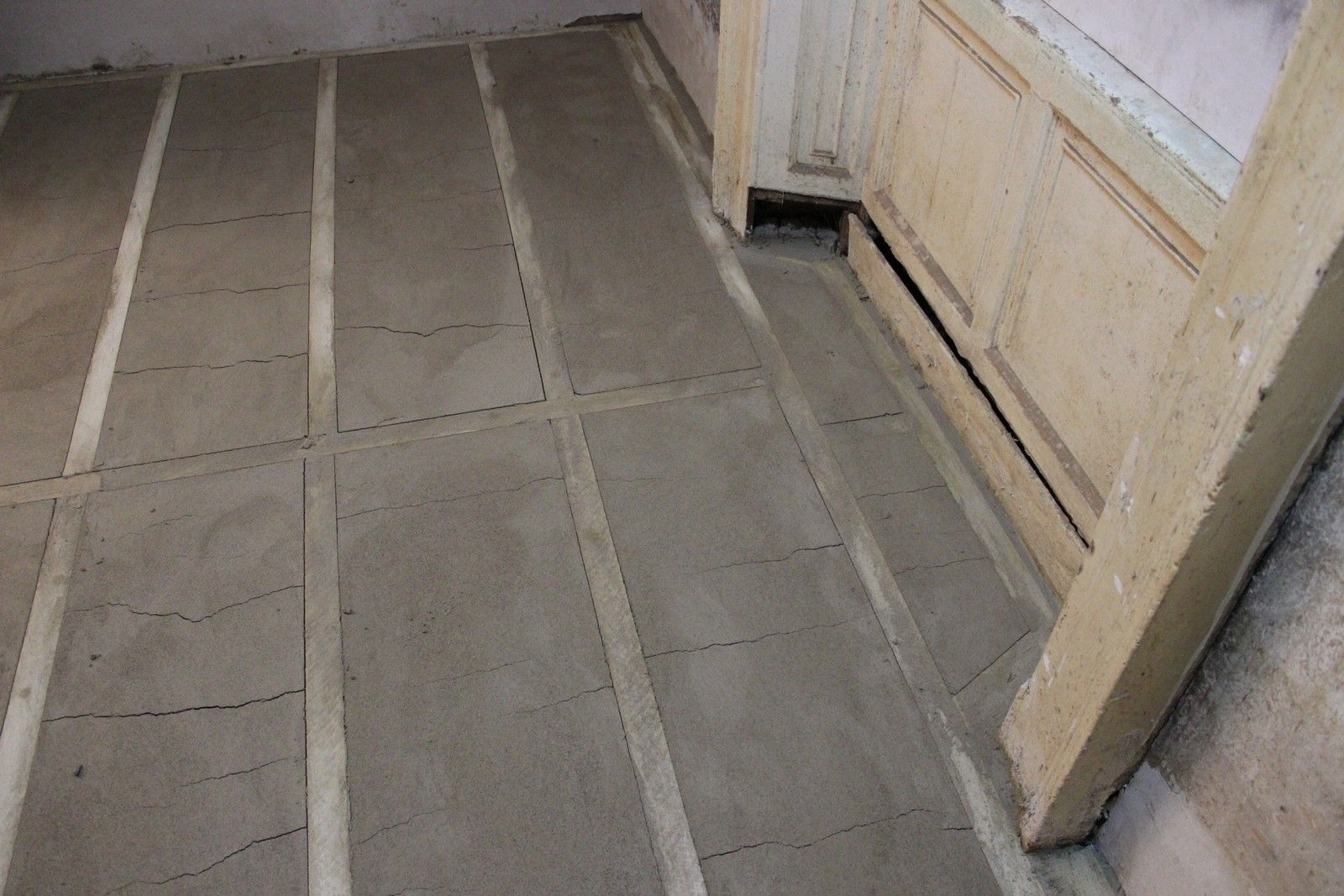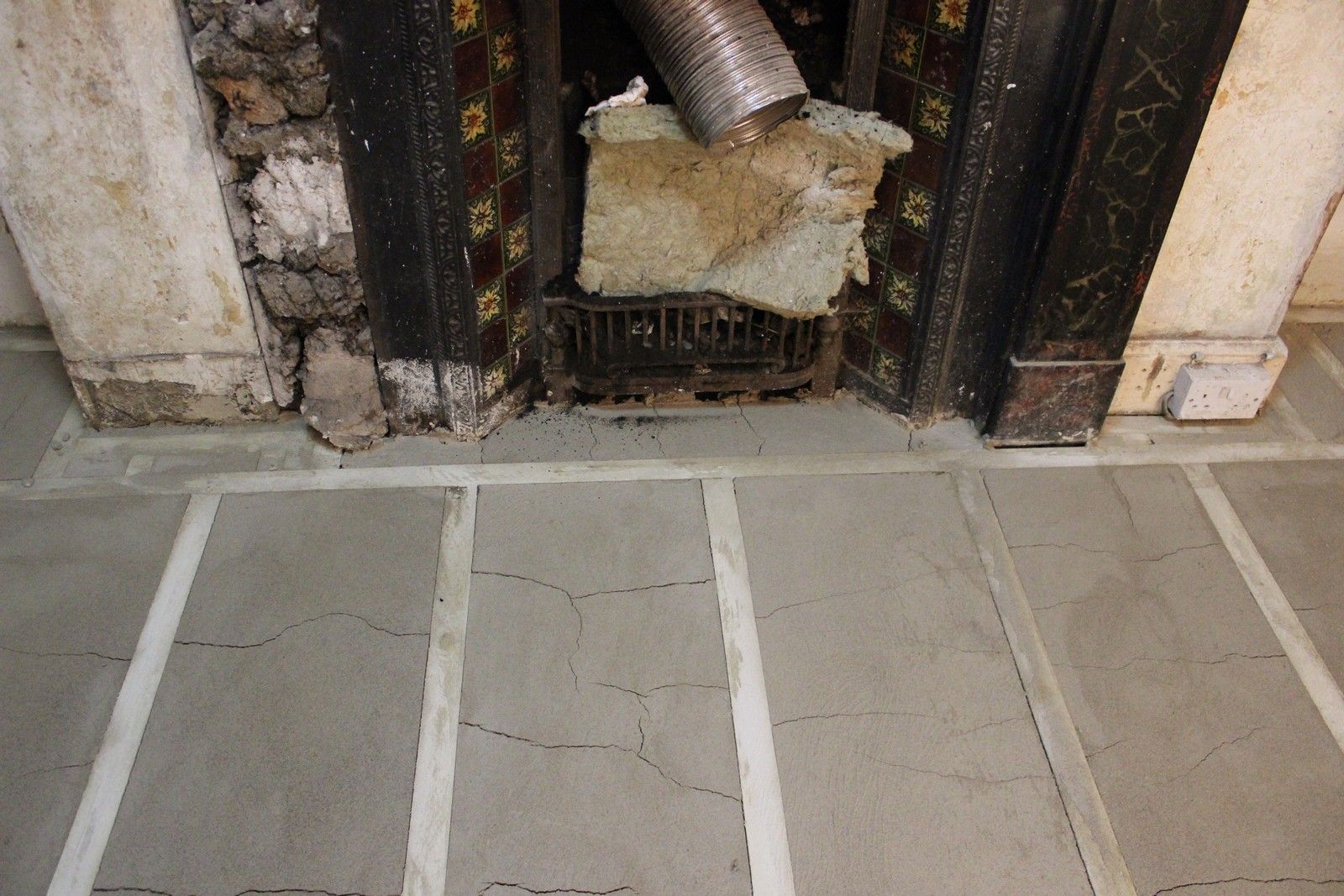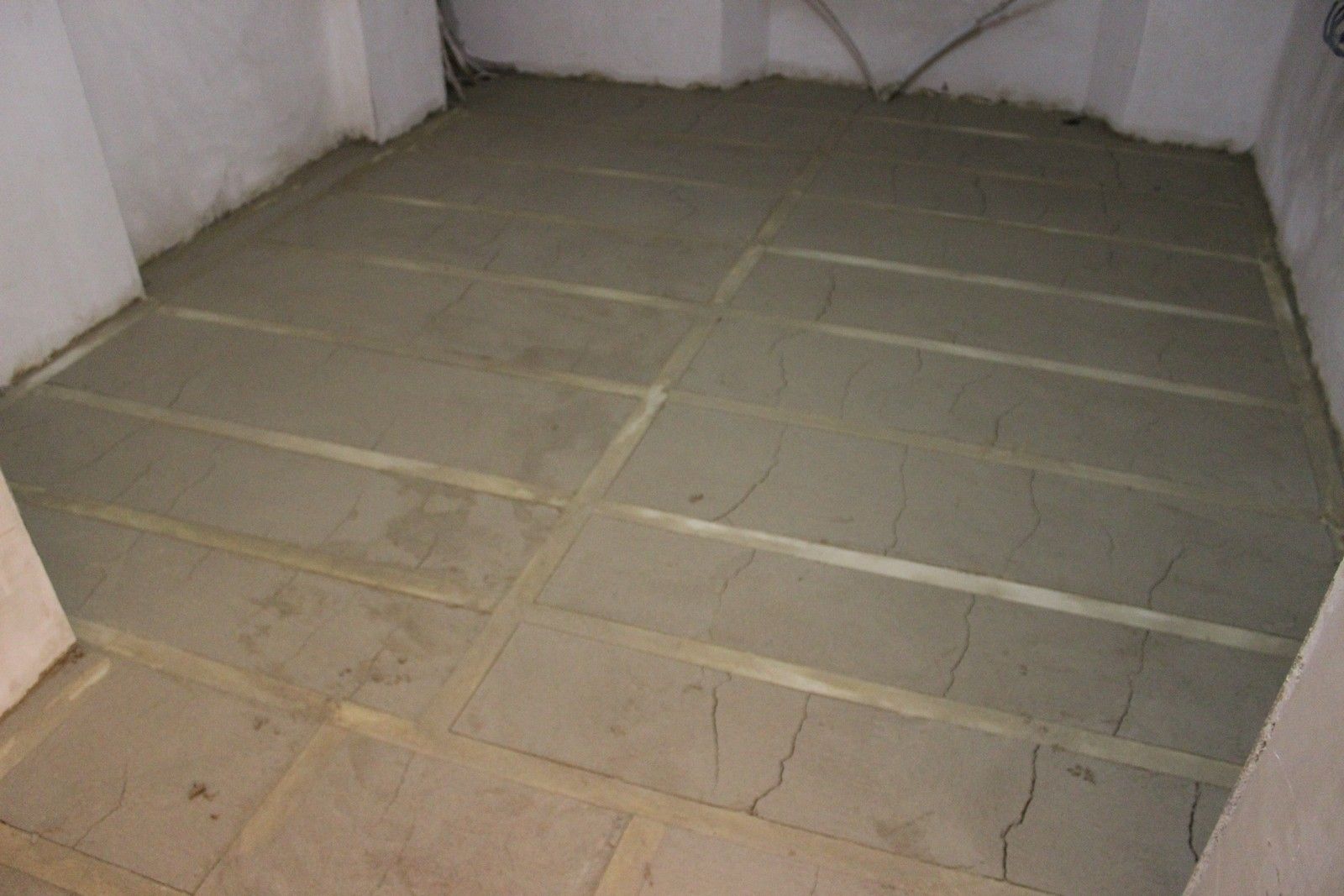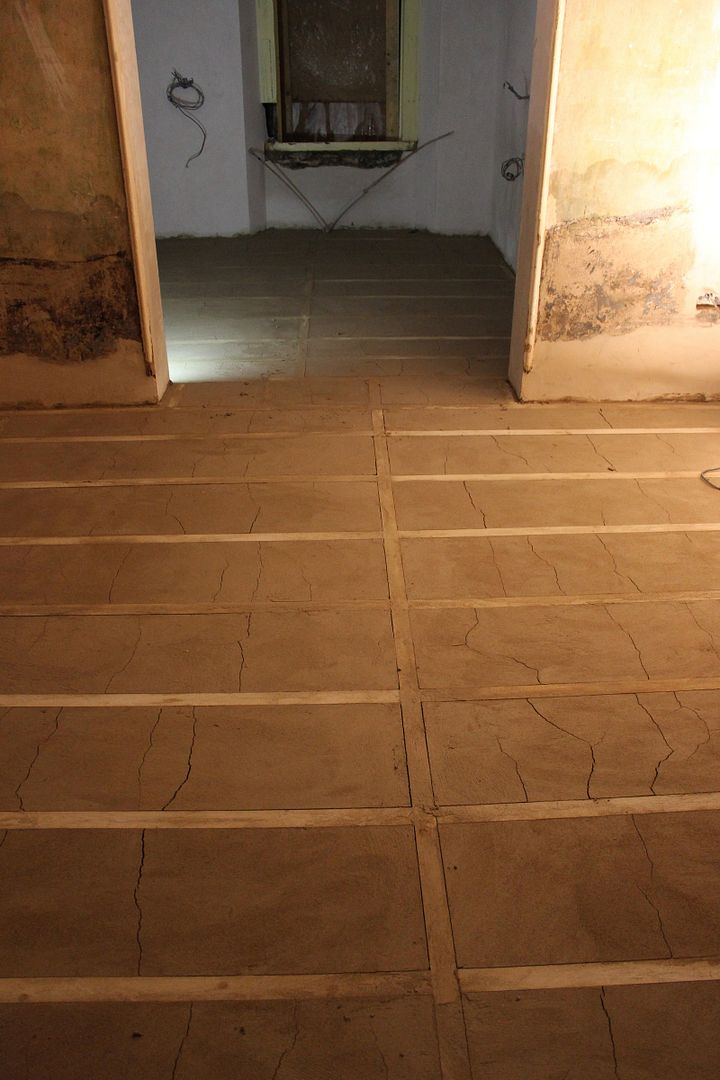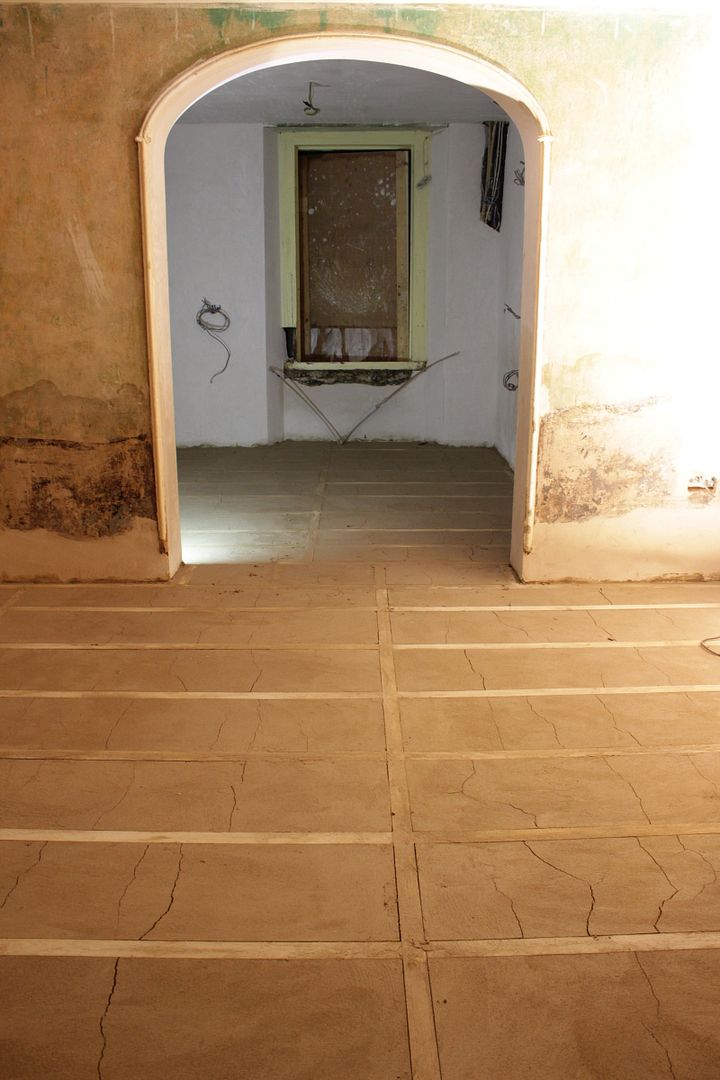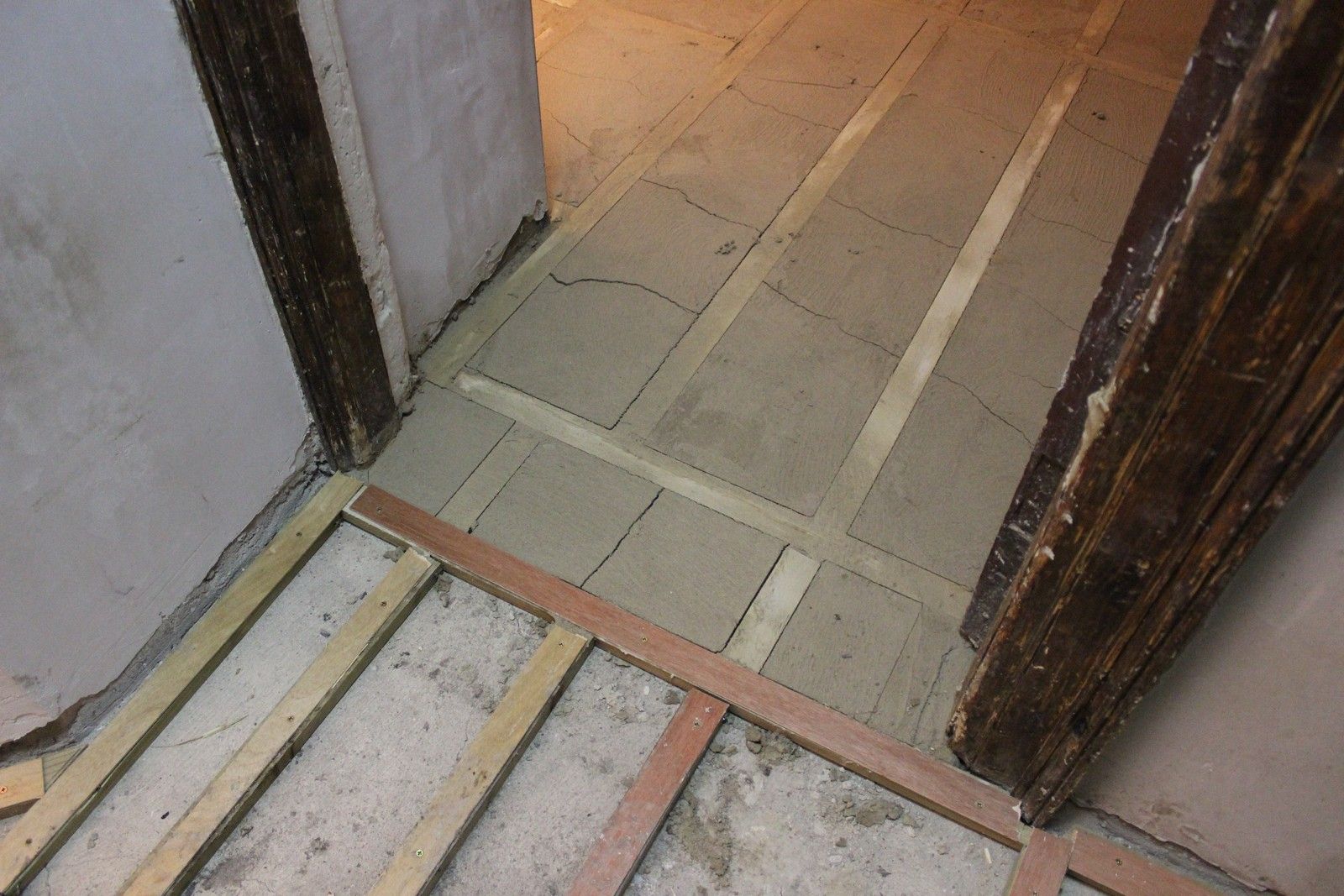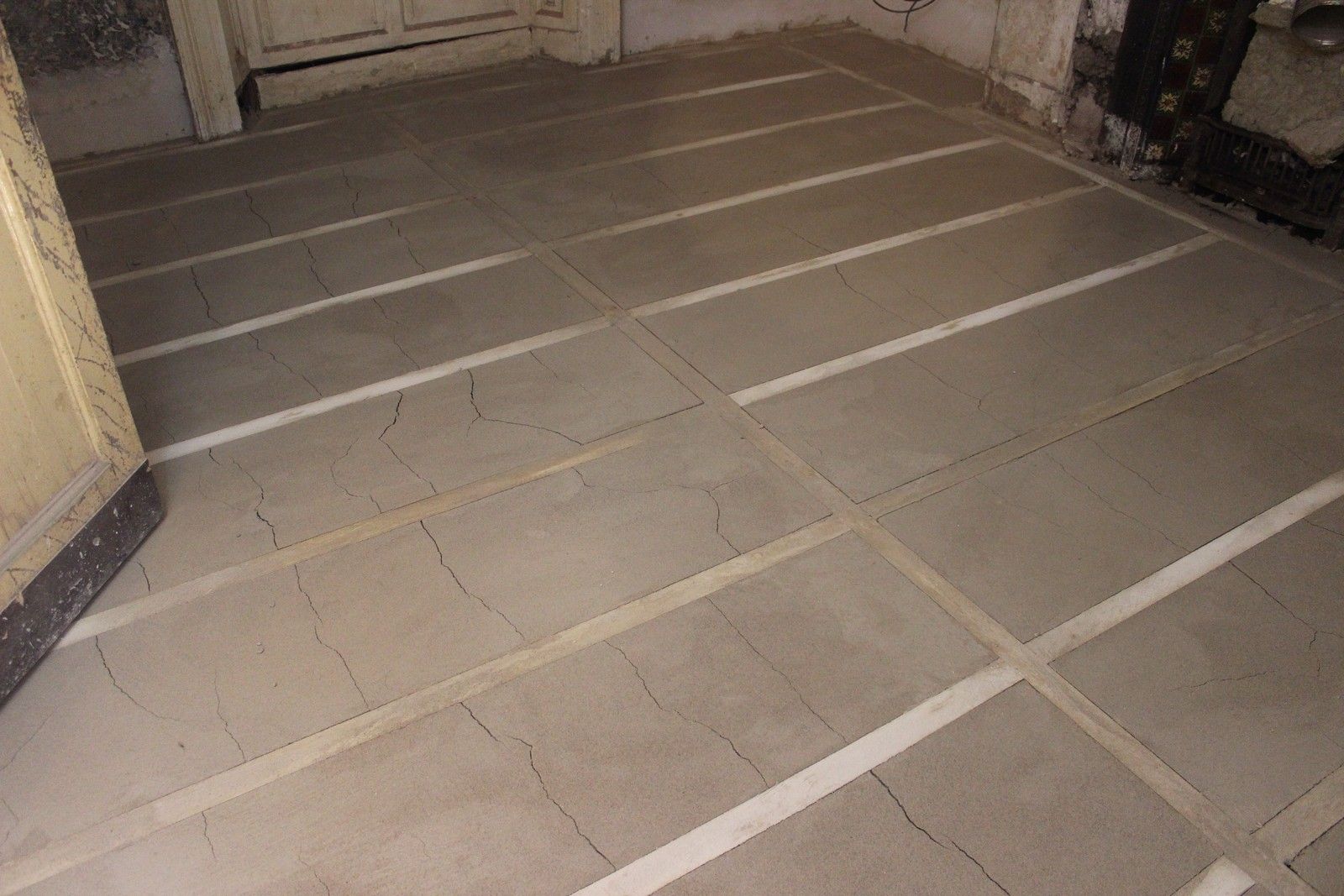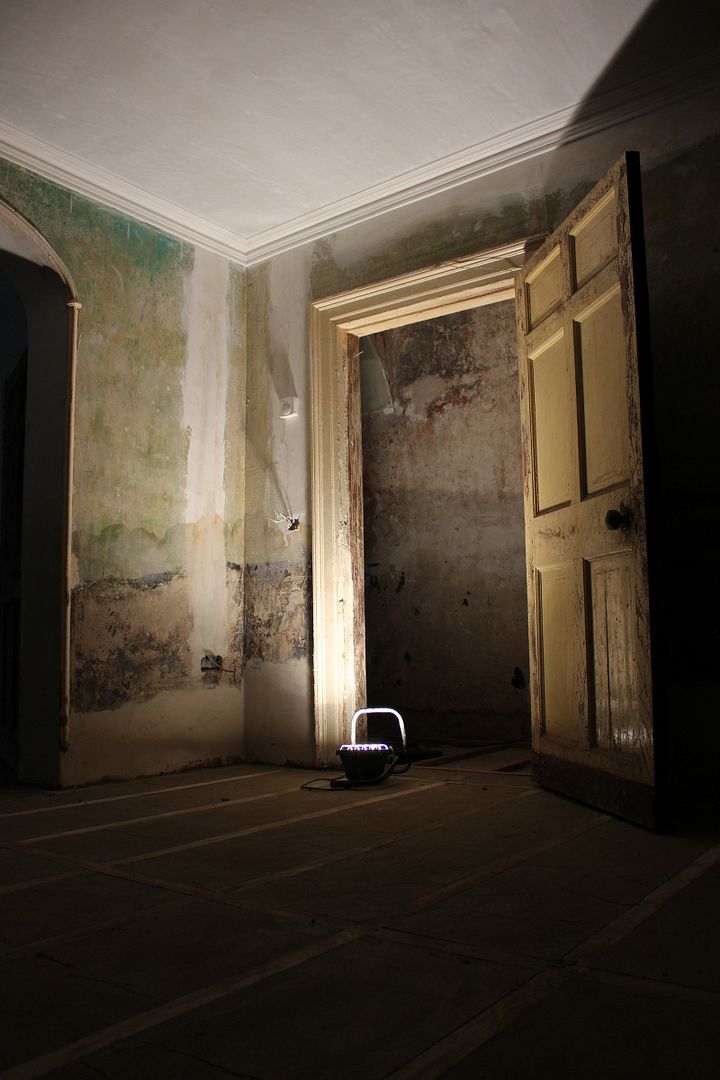 The hallway has since been poured also and the drying time is approximately four weeks, which should be complete at the beginning of February. The floorboards will then be taken inside, stacked neatly and the underfloor heating will be turned on for the first time, allowing the boards to climatise for at least a week. They will then be laid in both the hallway and front and rear room, after which the kitchen can be installed.
The paint stripping continues, see a timelapse of the process below: