Tiling behind the shower unit was completed last week, it came out extremely well: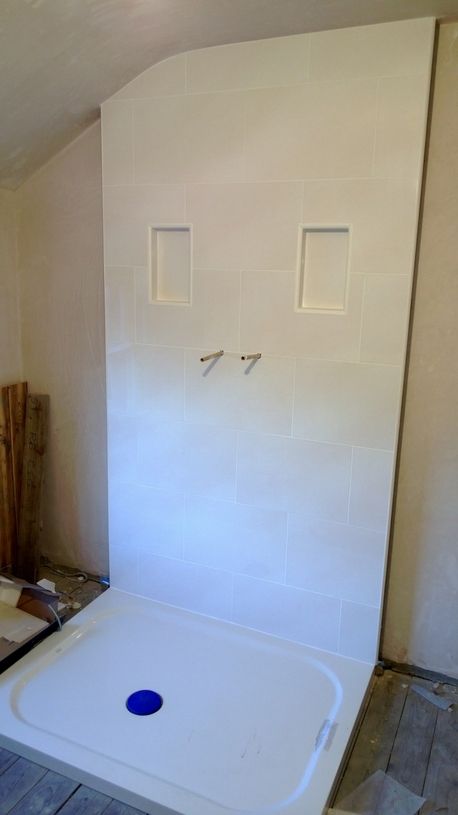 The small inset shelves are just the right size for general toiletries: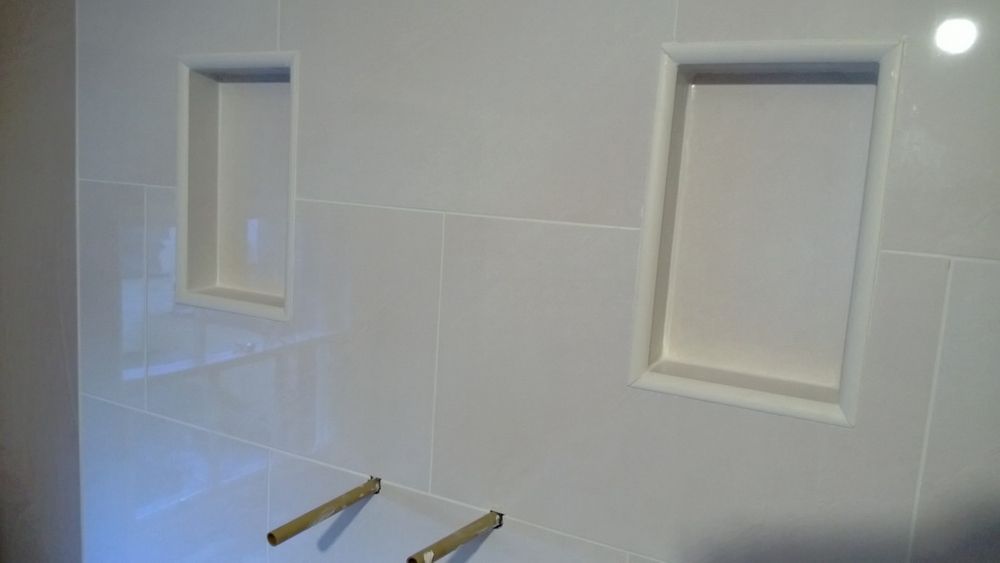 Once the tiling was complete, the shower enclosure and shower itself could be installed. I'm extremely pleased with how it turned out: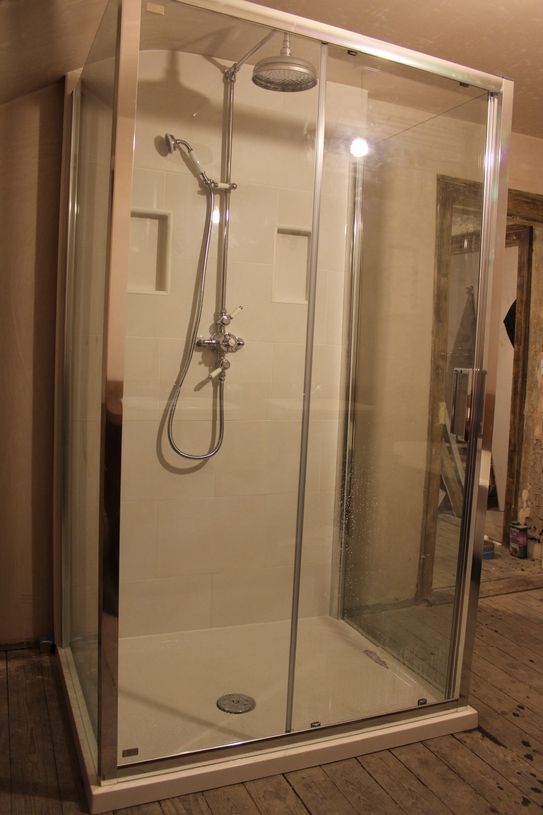 All fittings are very high quality. The shower has a rainfall type head.