So the
Leca Insufill
arrived today. It's an expanded clay that is manufactured from naturally occurring clay. This is quarried and then sent to a rotary kiln where it is expanded at a temperature of 1150°C. The moisture trapped in the clay is forced to turn to steam, creating countless tiny air bubbles surrounded by a hardened shell. It is these sealed air pockets which account for the light weight of expanded clay and it's high insulating properties.
It is being laid within the shuttering first, with regular concrete poured on top for the first layer. Once the shuttered slabs are complete, with 100mm Kingspan board on top, the shuttering will be removed and the Insufill will be laid around the concrete slabs, with limecrete then added on top. The underfloor heating pipes will be arranged into place and then a common screed of limecrete will be applied to the entire floor.
Apologies for the poor pictures: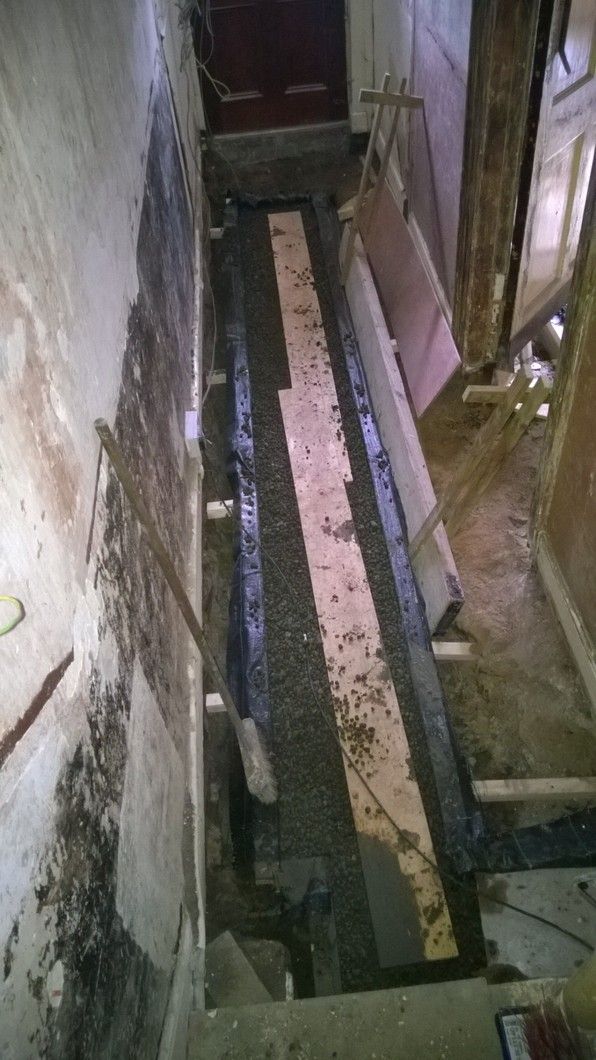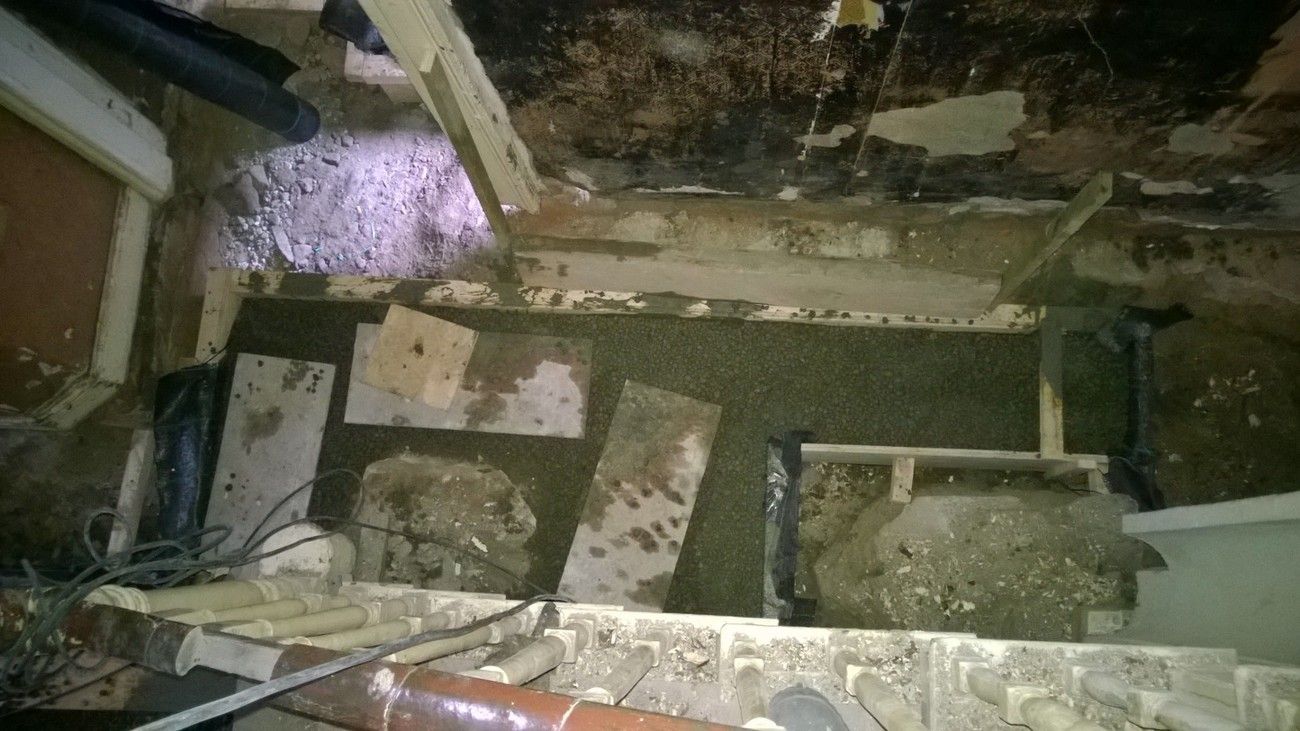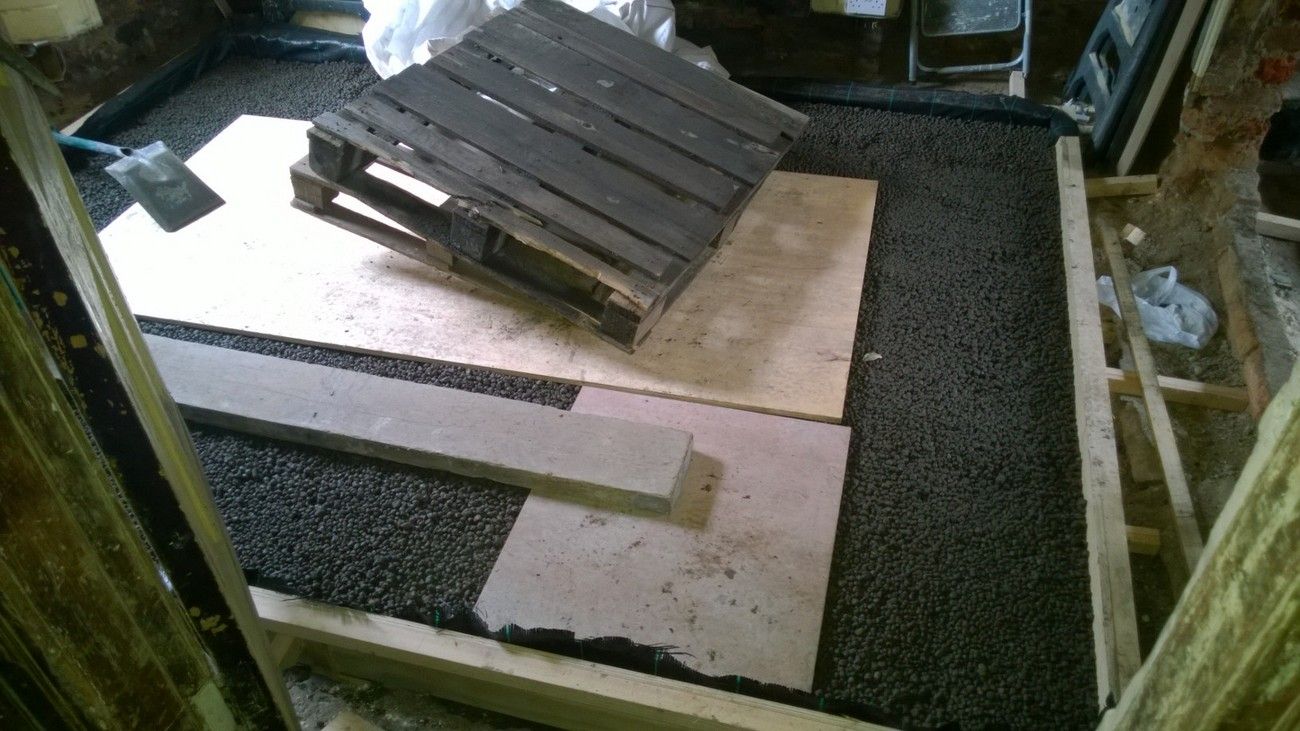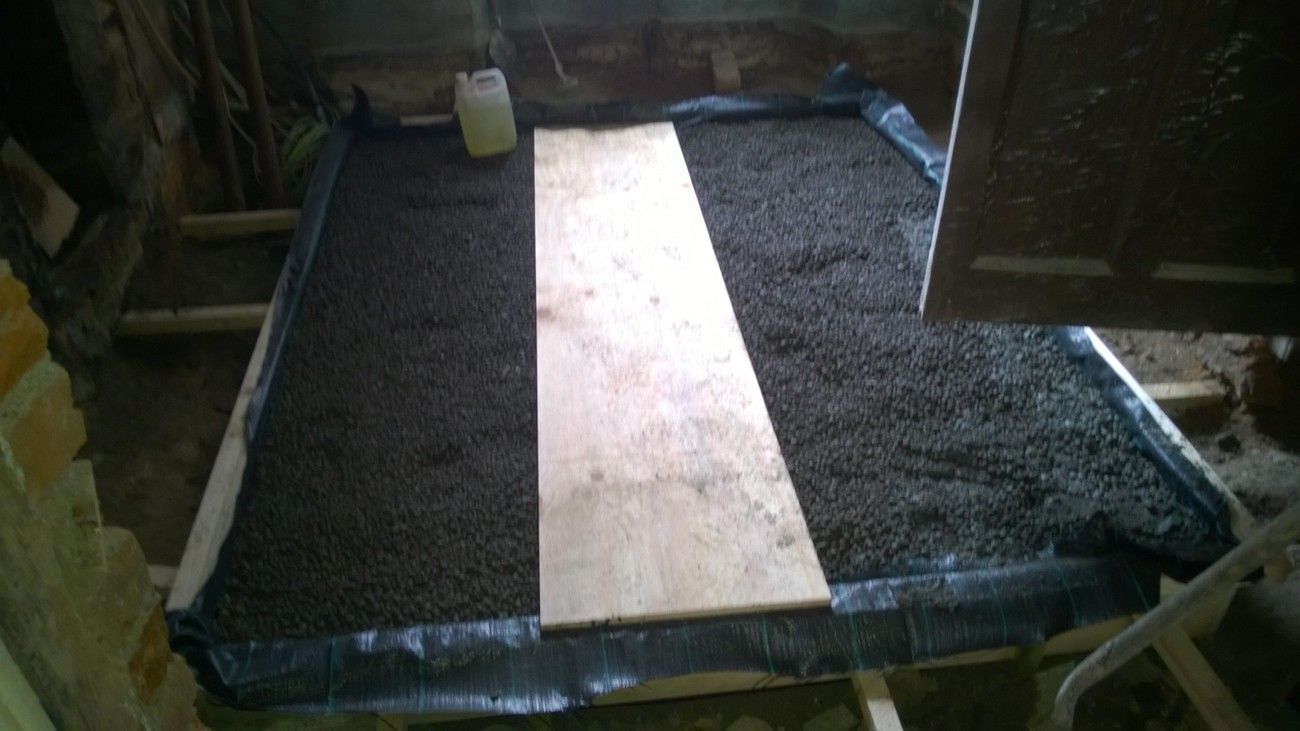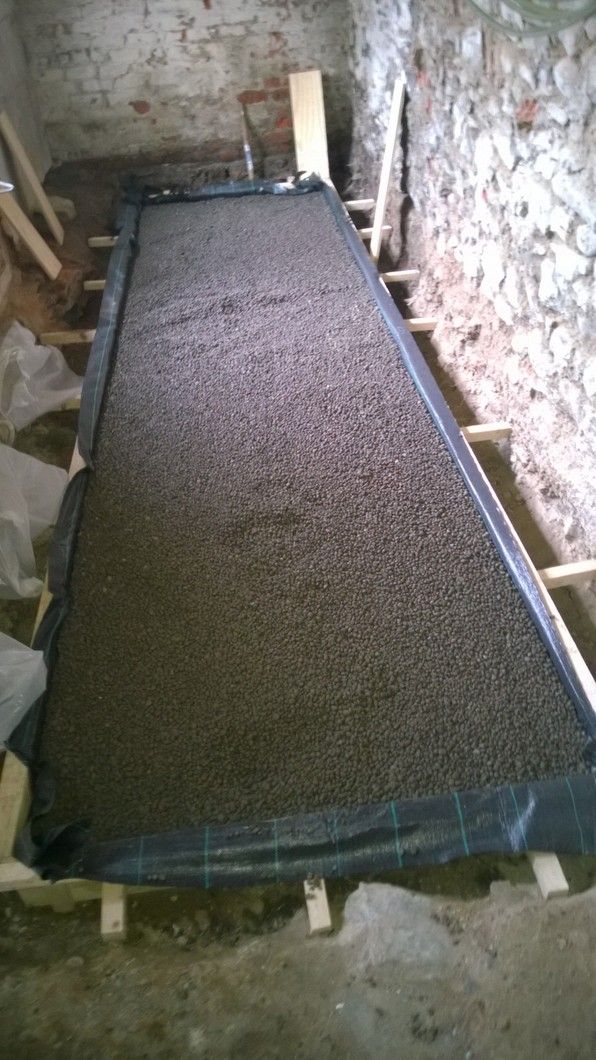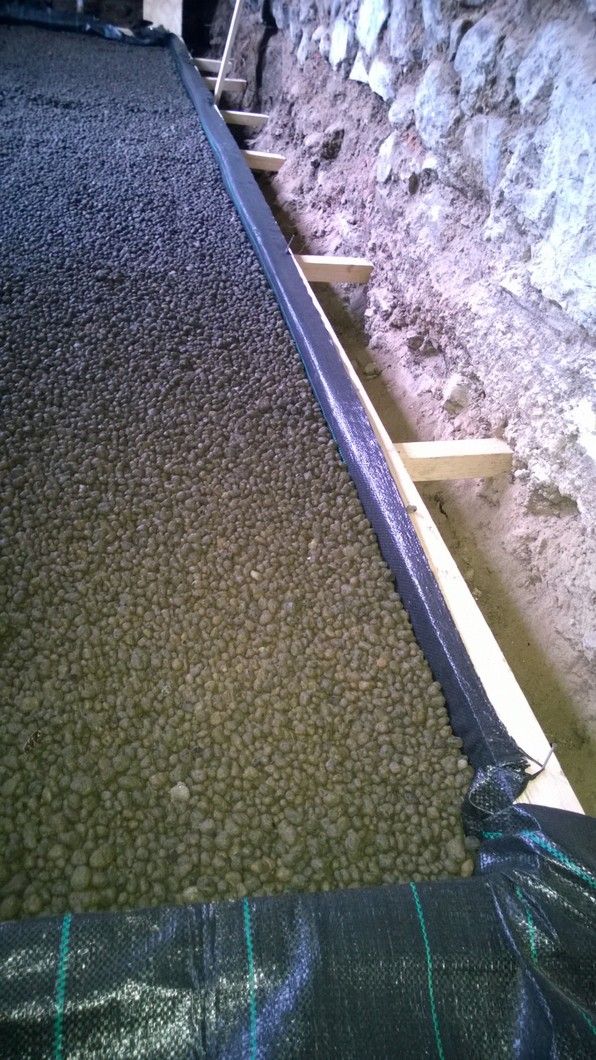 The first concrete slab will be laid tomorrow, more than likely the hallway.