The internal front door was an unsightly, pointless feature, not to mention completely non-symmetrical. So it was removed this evening. It came out with relative ease; a few slices with the jigsaw in key areas and it came apart no problem.
The door as it was: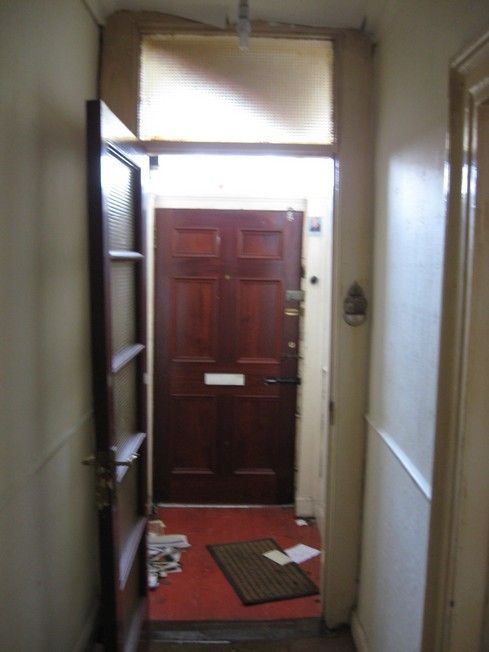 The door frame remains, with the side panels removed as well as the door itself:
Close up of the framing in the top right corner:
Finally, all the door removed: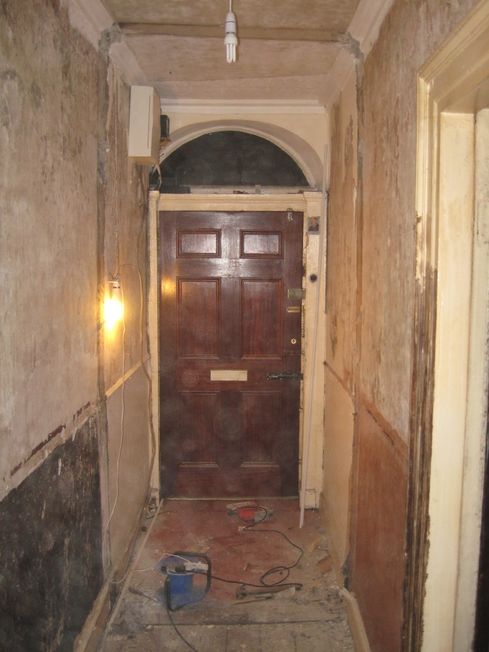 The saddle board has since been removed also. The floorboards meet concrete at this point; the floorboards around the front door were no doubt rotted through and removed as a result.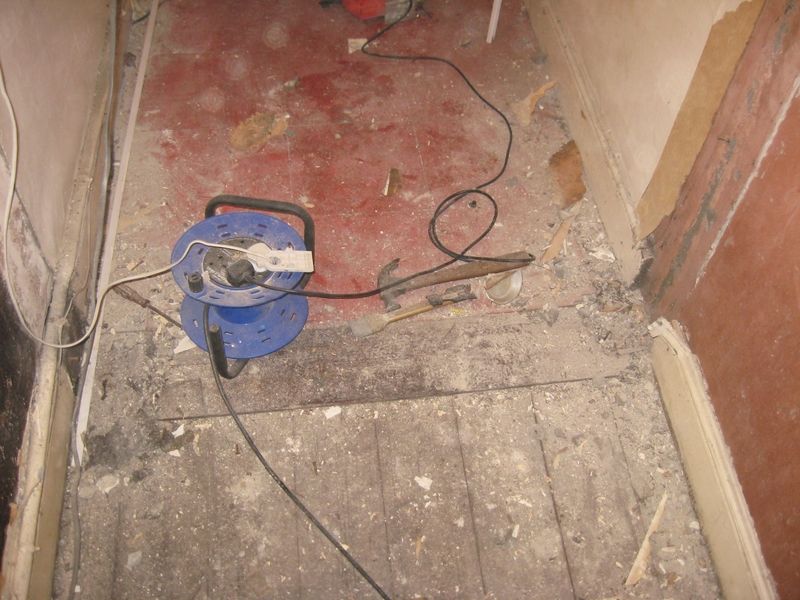 The view down the much larger hallway: