The lime plastering has been completed in the kitchen. For anyone that remembers, this room had extremely poor plasterwork, with a mix of cement render, gypsum plaster and lime plaster. It was riddled with damp, had a very poor finish and was crumbling all over. The only option was to replace it all with new lime plaster.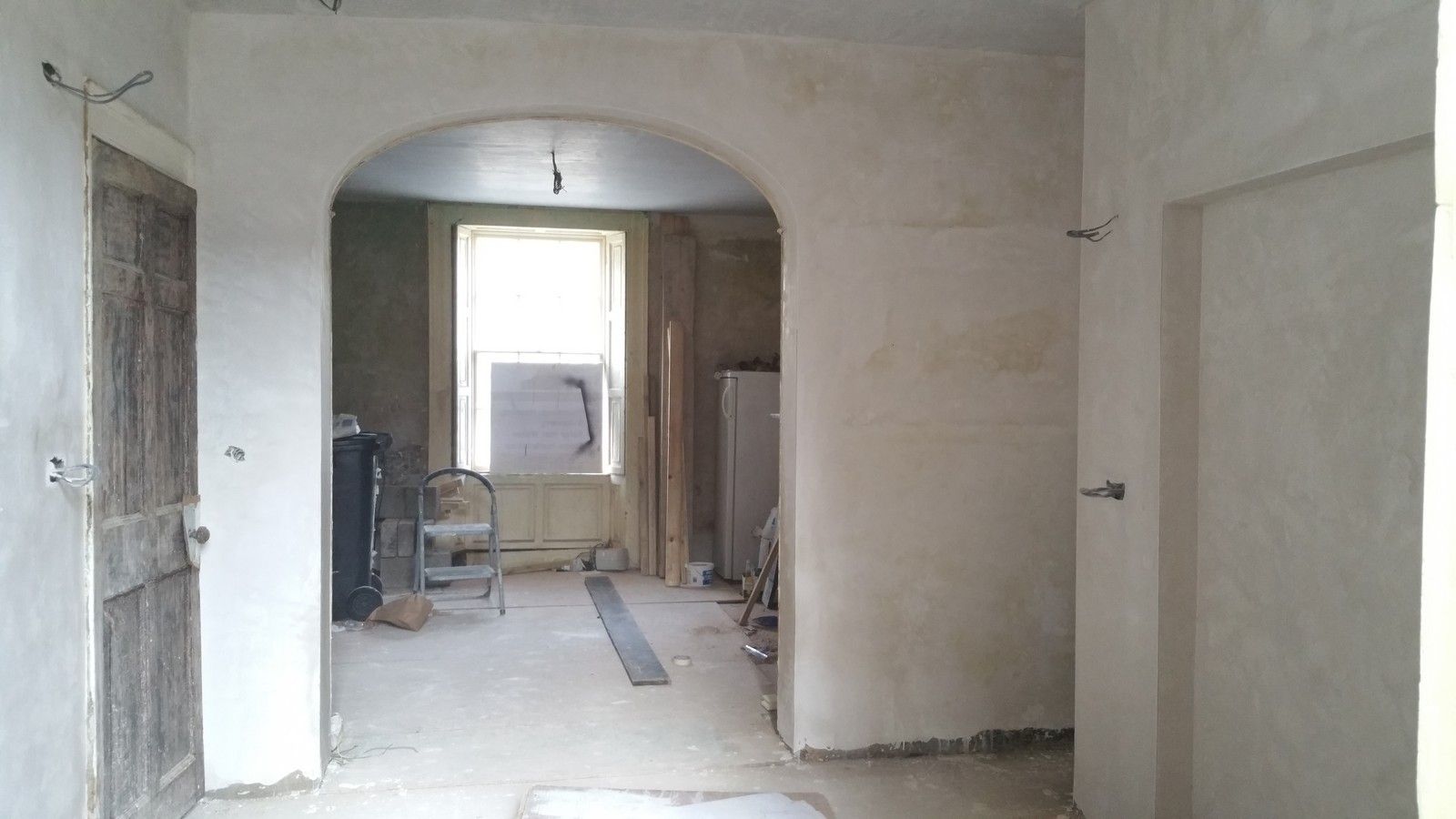 Below, you can see the small bit of depth that was achieved in the chimney breast where the oven will be positioned. It just wasn't possible to build further in without compromising three stories of brick overhead.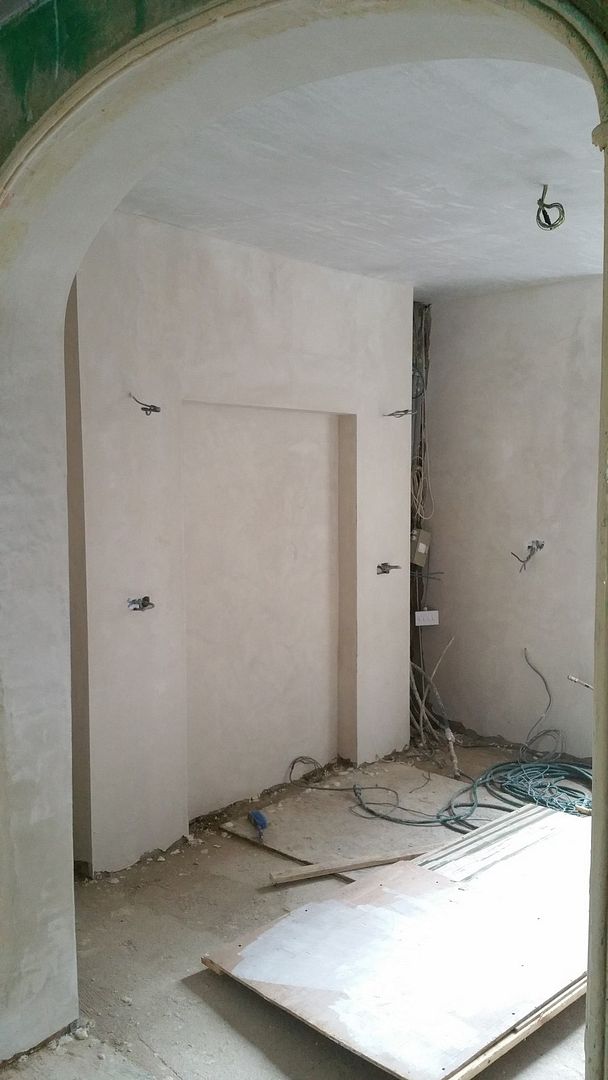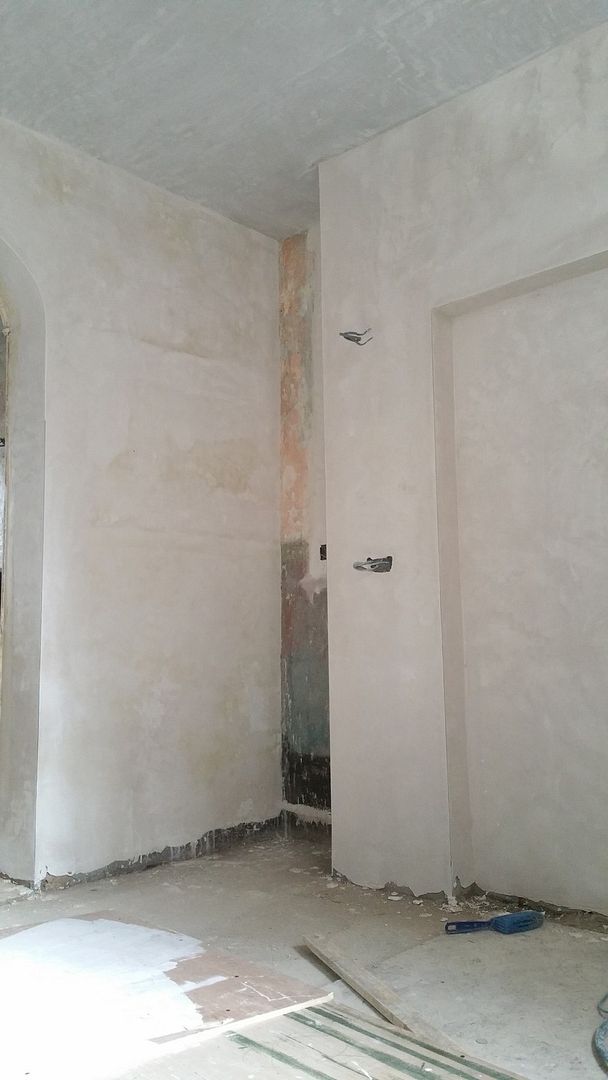 Ever since the concrete floor slab in this rear room was replaced with a limecrete slab and all the cement render was removed from the walls, all damp spots have disappeared.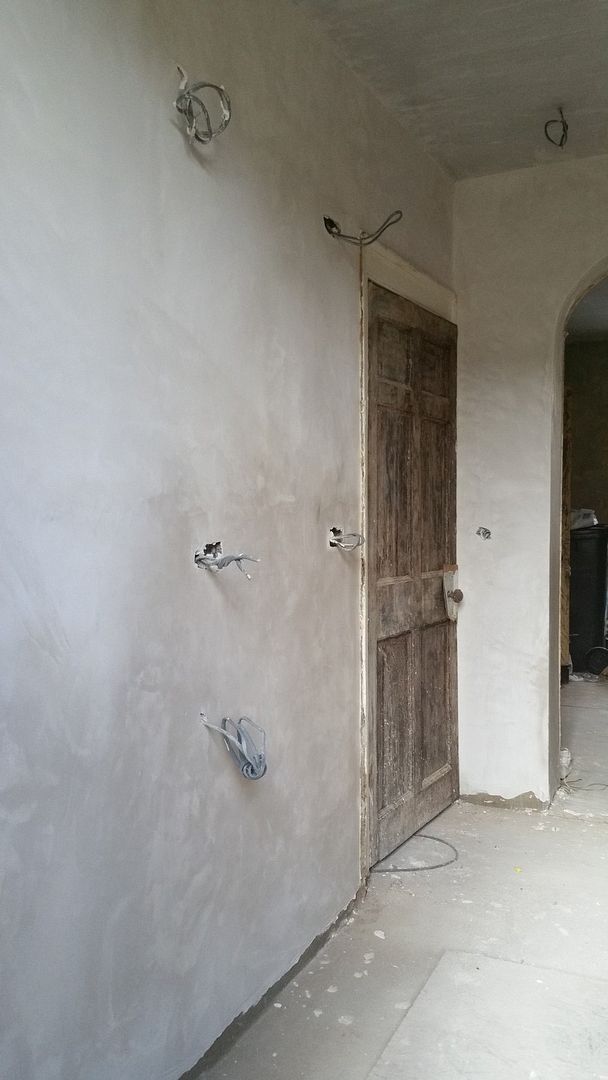 I've also begun stripping the shutter box in the rear room on the first floor, another 20 hour job: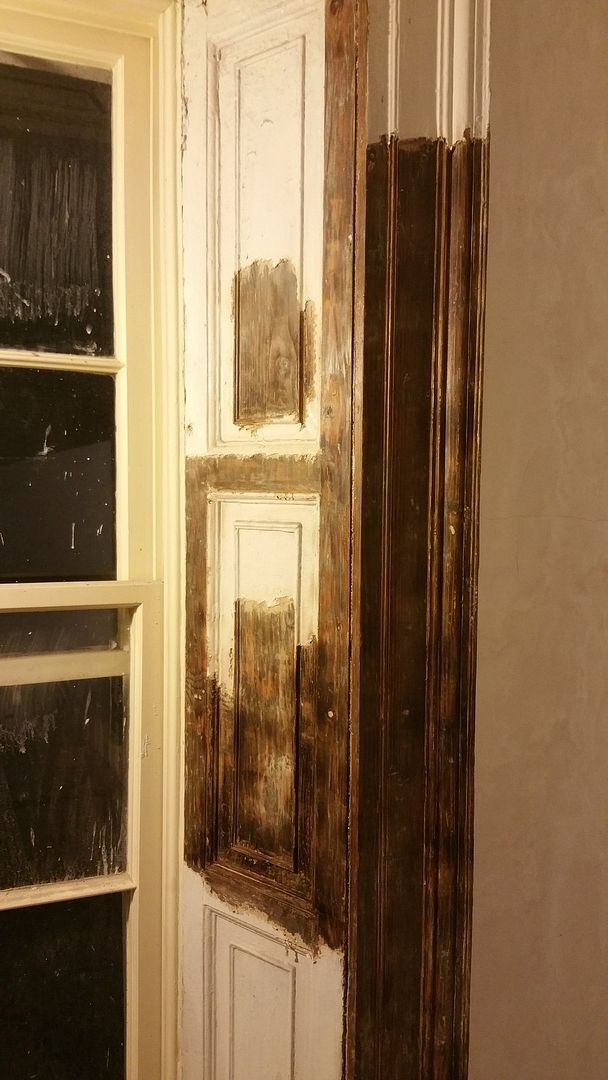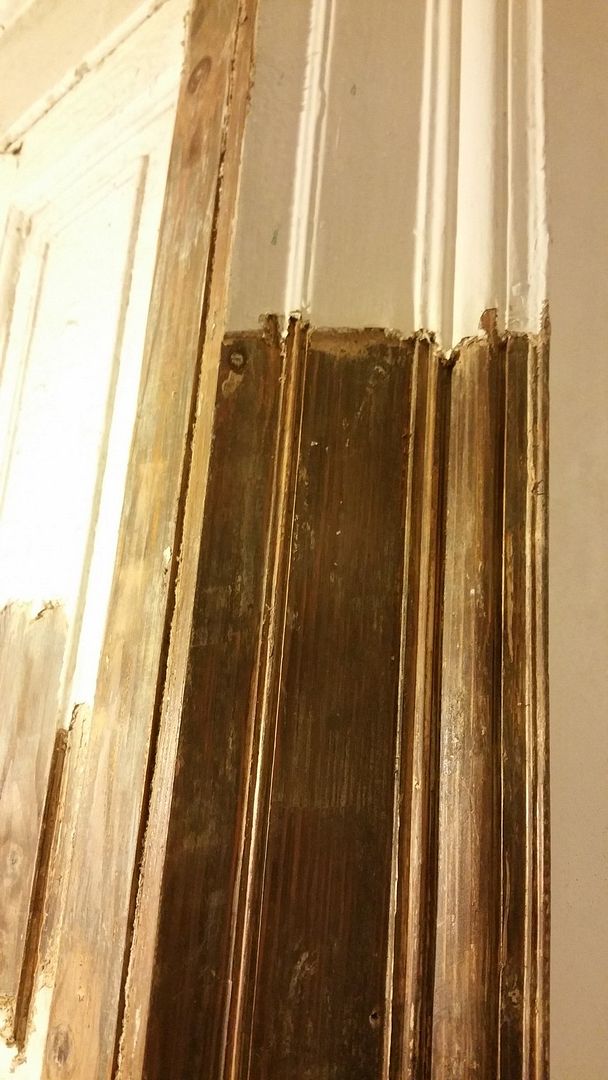 And I have another new local craftsman beginning on the project, Micheal Daly. Micheal will be reinstating the cornicing and ceiling roses in four of the main rooms, with a mold created from the only surviving cornicing in the house, located in the hallway: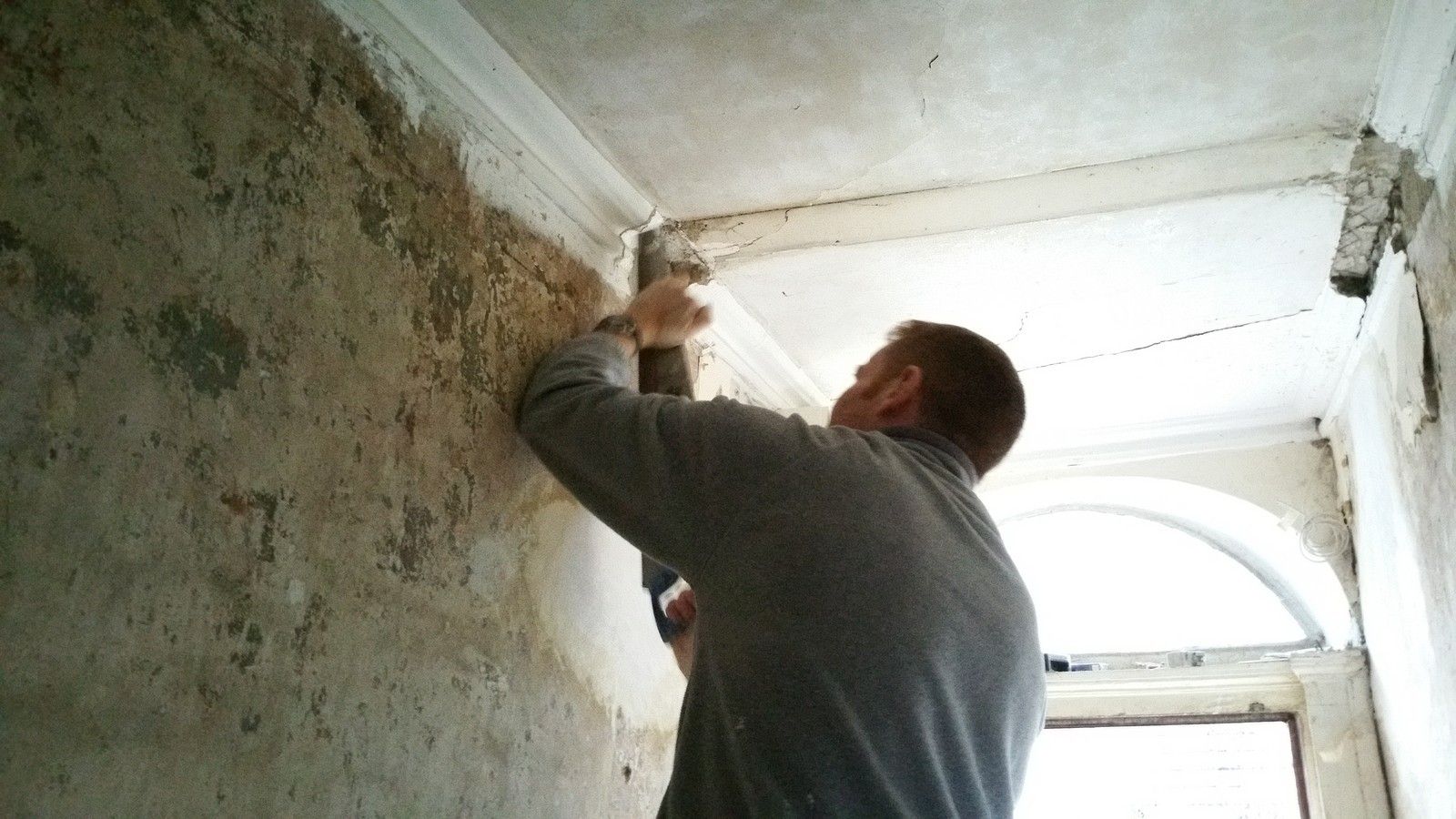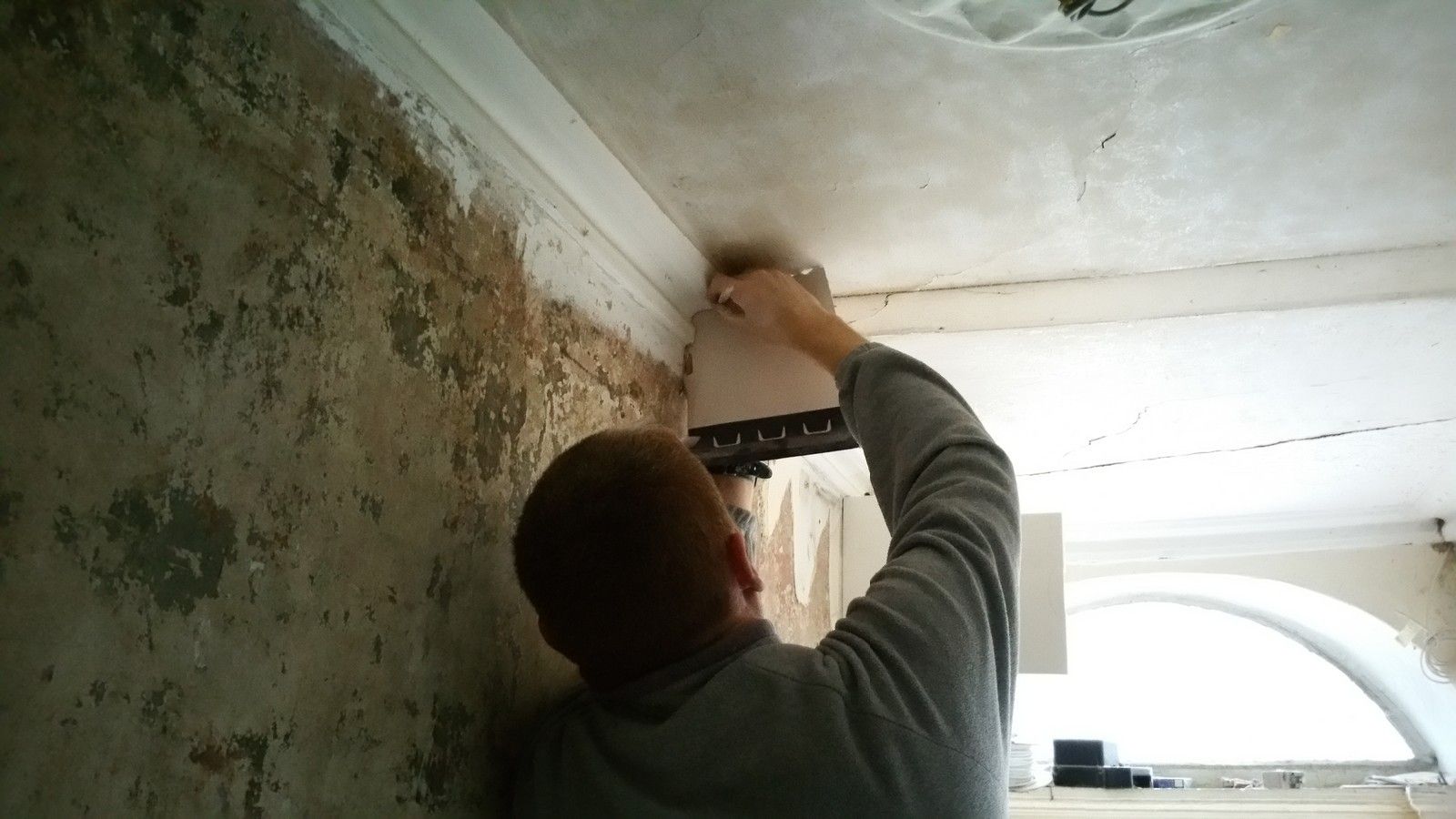 A clean cross-section of the cornice: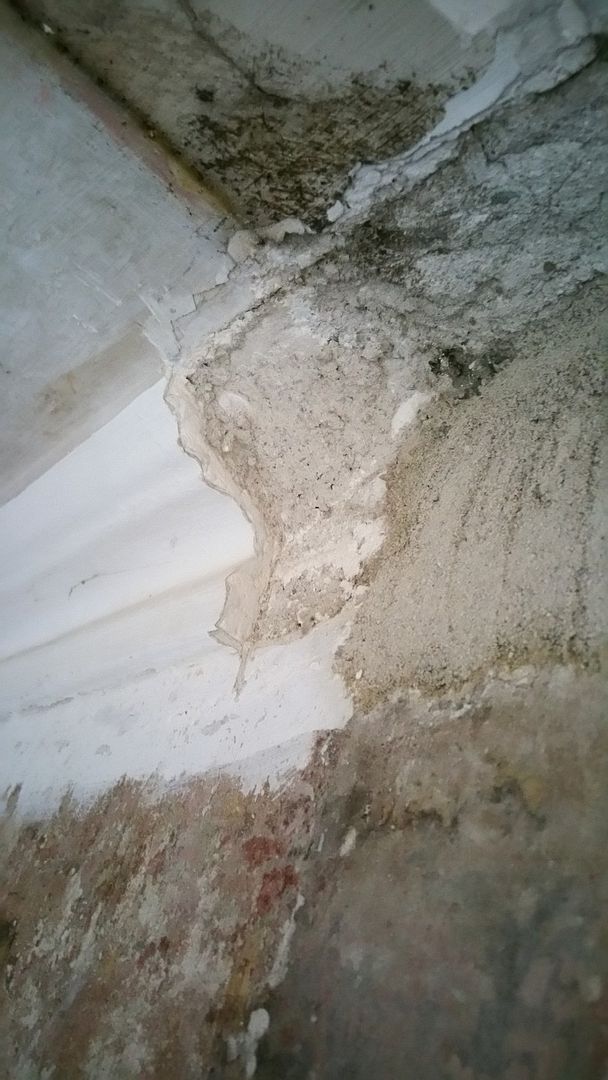 A rough drawing of the cornice profile, to be finalised soon. The process will take several weeks, updates to follow.