Just a few updates this week. A temporary second hand boiler was installed until such a time when a space is cleared for a new one and there's no risk of getting it damaged. It also allowed the thermal store and radiators to be tested. They worked great and the top floor had heating for the first time in nearly 200 years. :)
The oil boiler: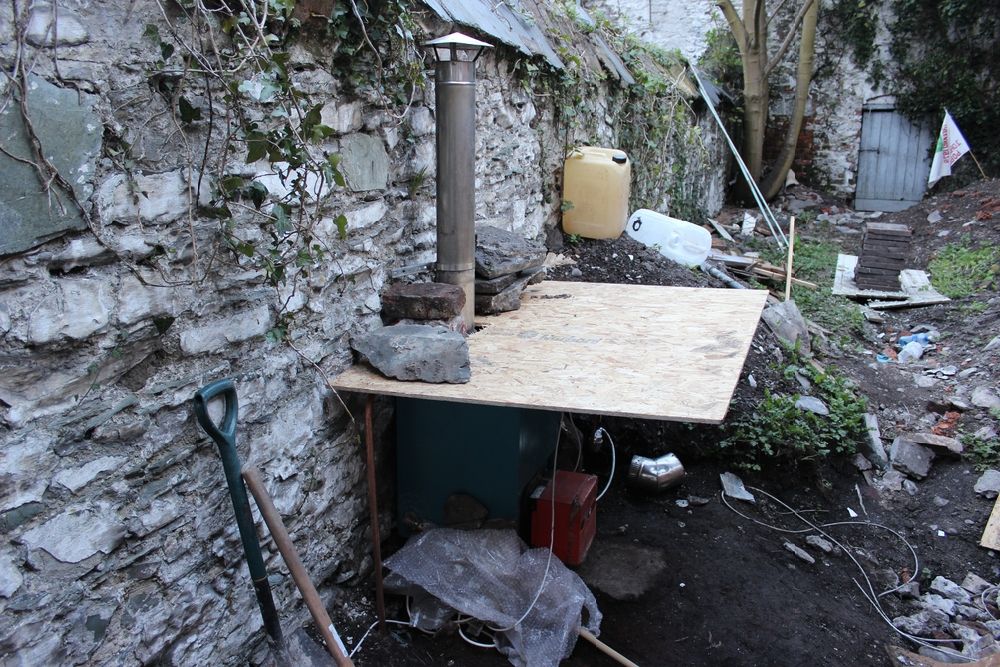 The two water pipes entering the house: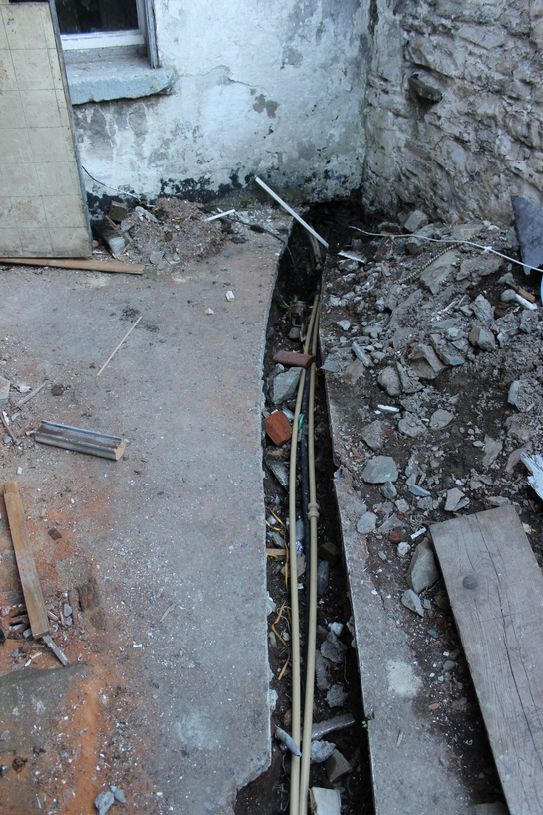 There was a small issue with the return windows; they were taken out and rebuilt as three over three sash windows which was incorrect. So the new windows were taken out and they were replaced with the correct Victorian one over one sashes with the horn detailing. The paint looks quite yellow in this picture, its actually much more subtle: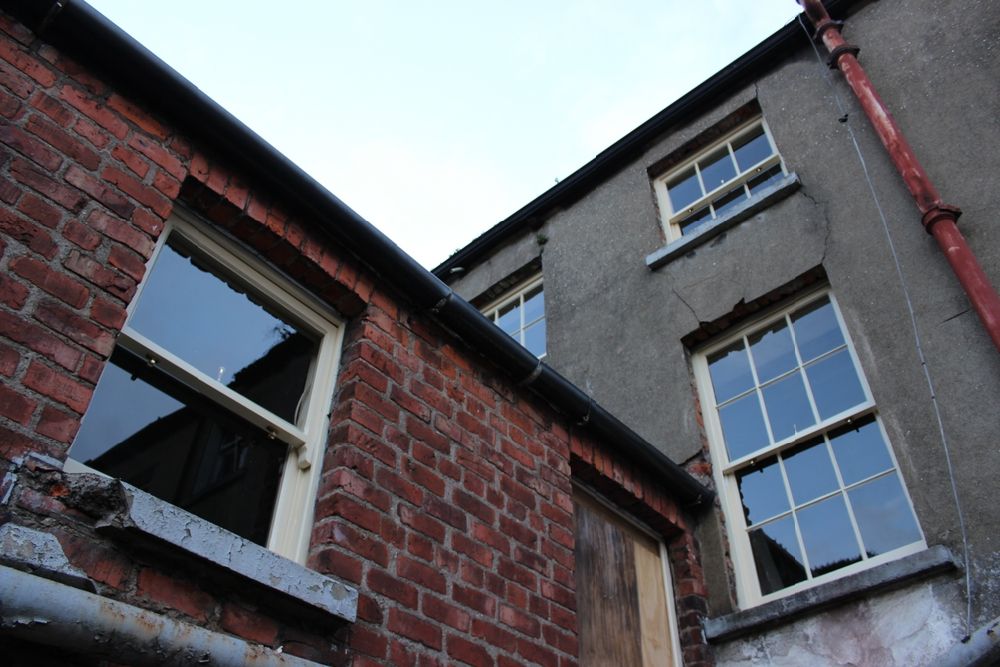 The stairs window fully painted:
I finally finished the tongue and groove in the bathroom, it just needs to be bordered now and skirting installed. It will then be painted a light pastel colour: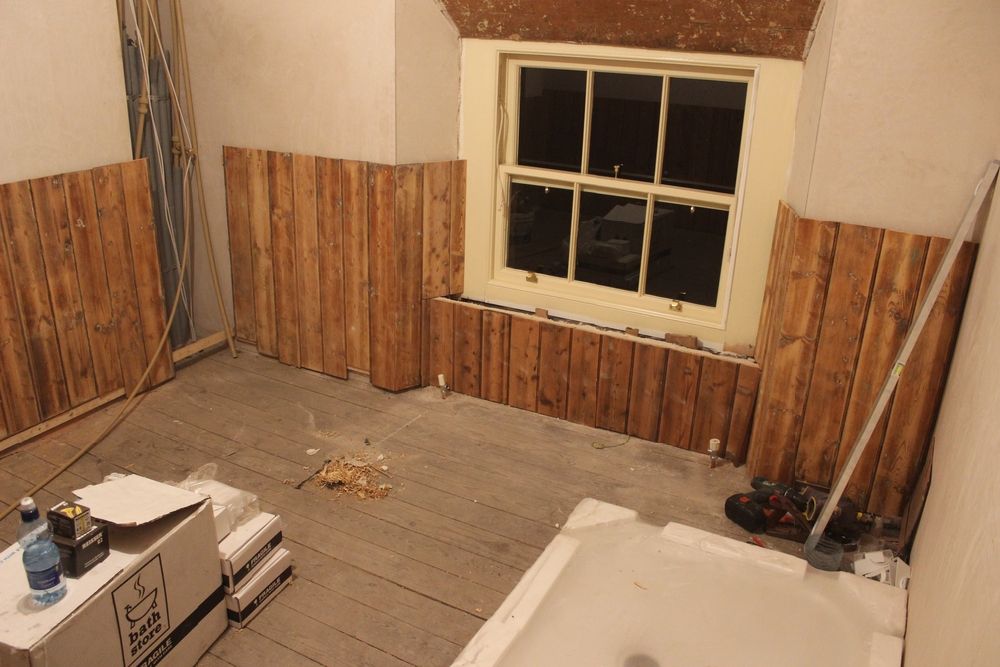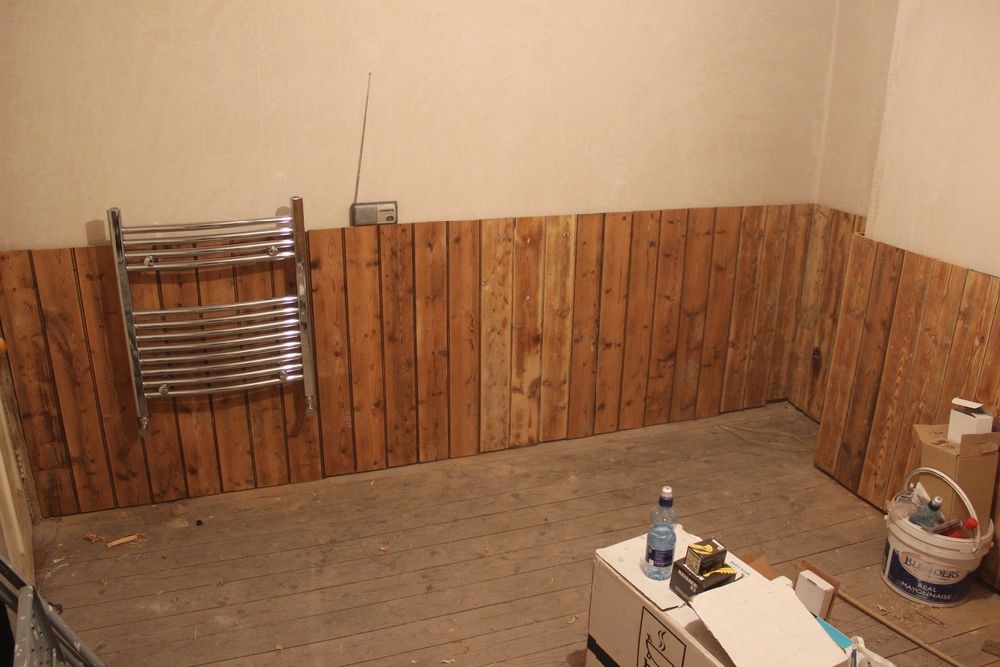 The stud wall below was made today for behind the shower. The internal wall behind the shower has bowed slightly onto the staircase over the years and would not be the most suitable wall for routing plumbing into. It would also be extremely difficult to neatly locate the shower controls into a stone/brick wall. So the plumbing will be set behind the stud wall and the shower controls mounted on the face (which will be tiled). This wall also allow for a shelf to be built into the tiled wall. The stud wall is only 600mm deep so does not protrude much into the room.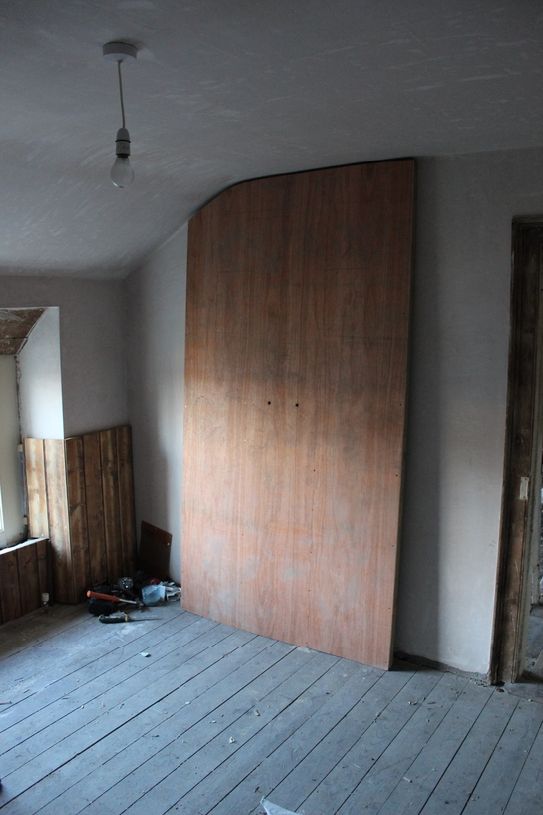 And finally the steel beam arrived which will be used to reinforce the top bedroom floor. This floor is by far the worst in terms of bounce and movement, so the beam will be set into the underside of the horizontally spanning joists and clamped to it: