Preparation of the windows for painting began on Monday, with Pat Lynch's painter Philip. All windows take two layers of undercoat and he also caulks around the frames and window detailing to seal any gaps, sealing the windows completely.
The windows are under-coated in white on both the inside and outside: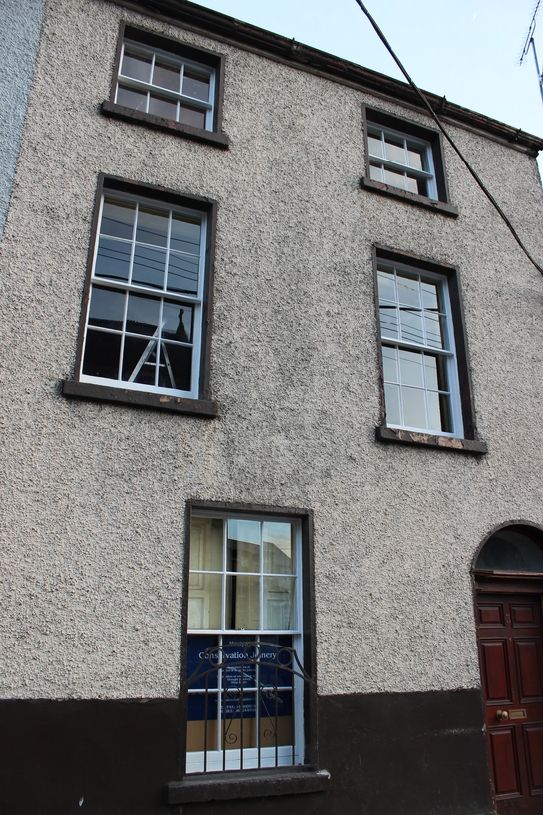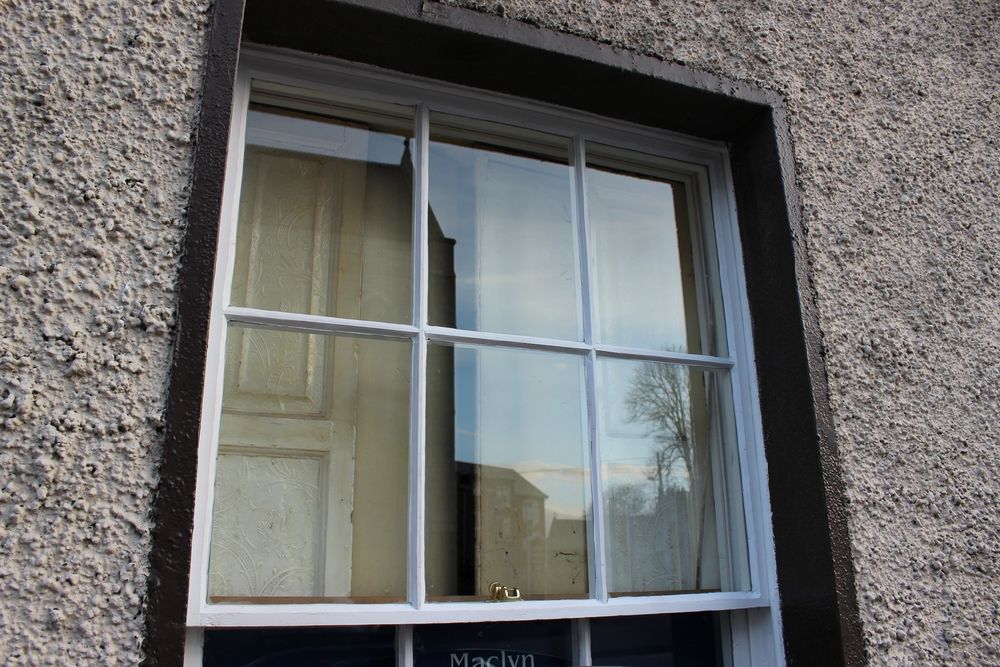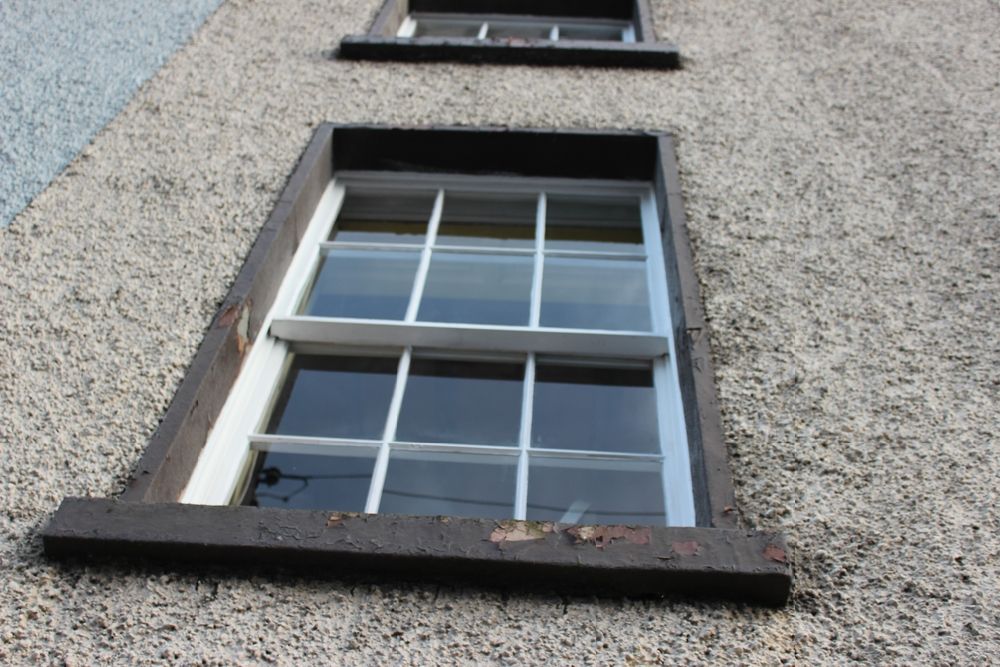 Work also began on the plumbing of the radiators on the top floor, the below pictures are the underside of the top floor.
Below the bathroom: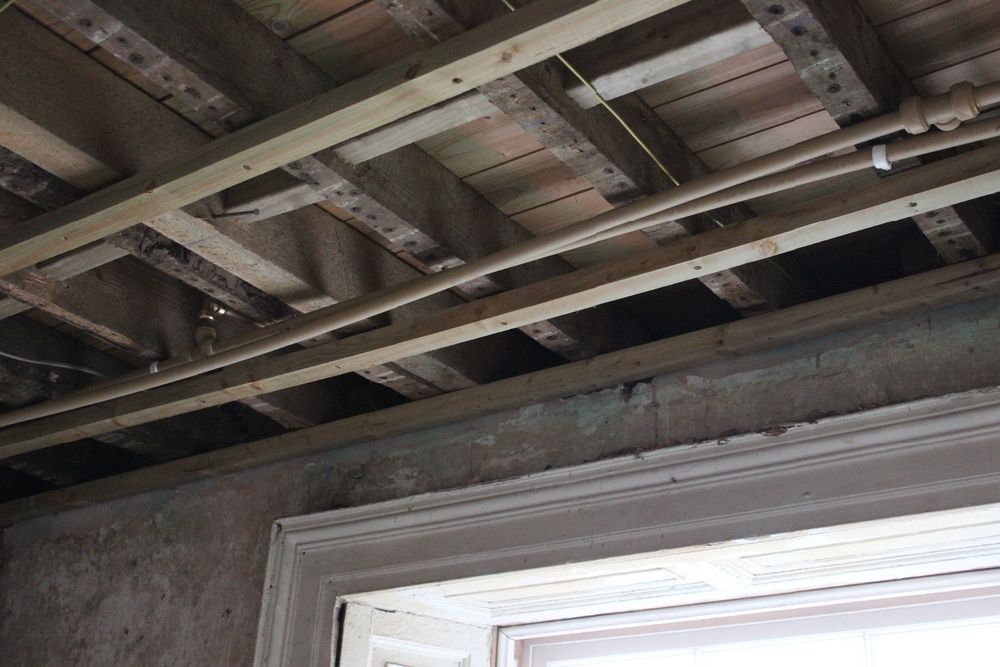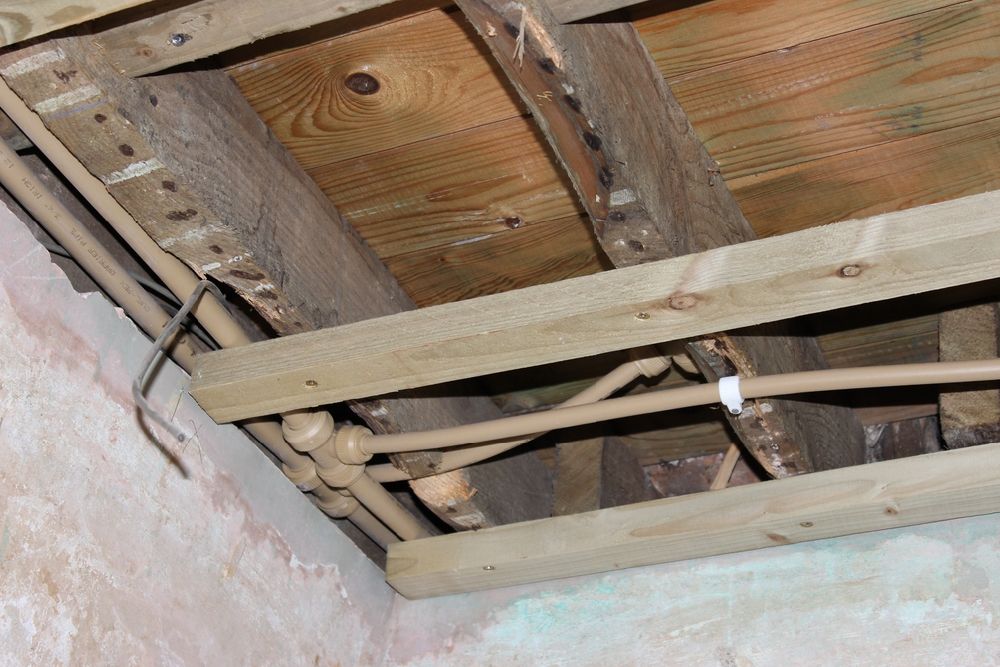 Below the bedroom: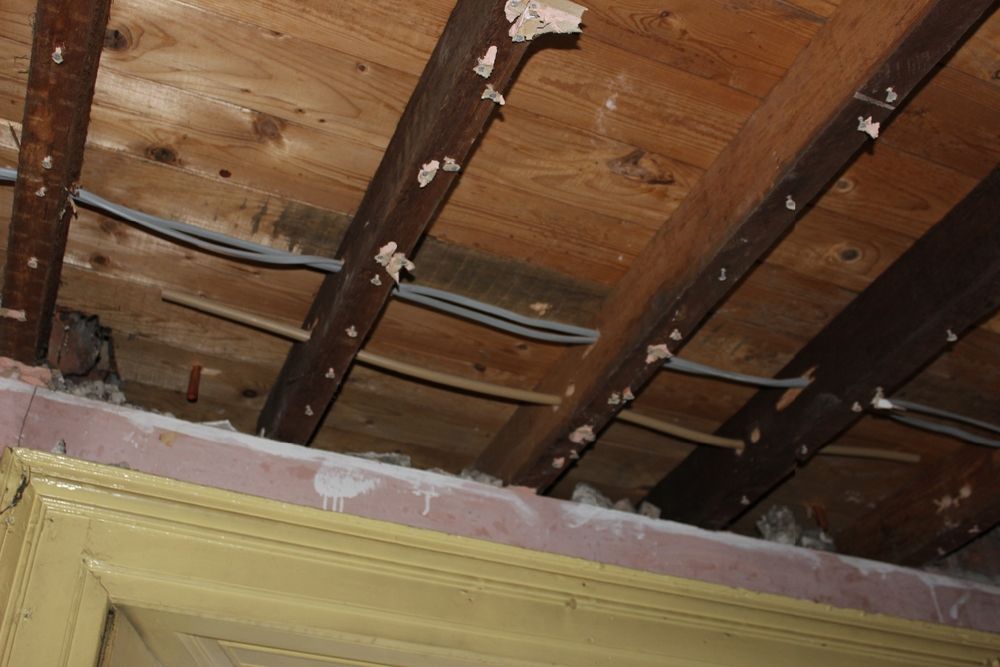 The underside of the bathroom floor is also being reinforced. These new joists have already eliminated virtually all bounce in the floor and they still have to be tied together with two layers of plywood for additional strength.: