...was a complete failure. On Sunday, six of us attempted to get the bath to the top floor, up the four flights of stairs. It was just impossible to manoeuvre. The bath is wider than the stairs, so it needs to be lifted up the stairs sideways. Lifting the bath in this position gives the lifters no where to grab on to the bath and virtually no grip. We estimate it weighs in the region of 160-180kg.
So the bath remains at the bottom of the stairs for now: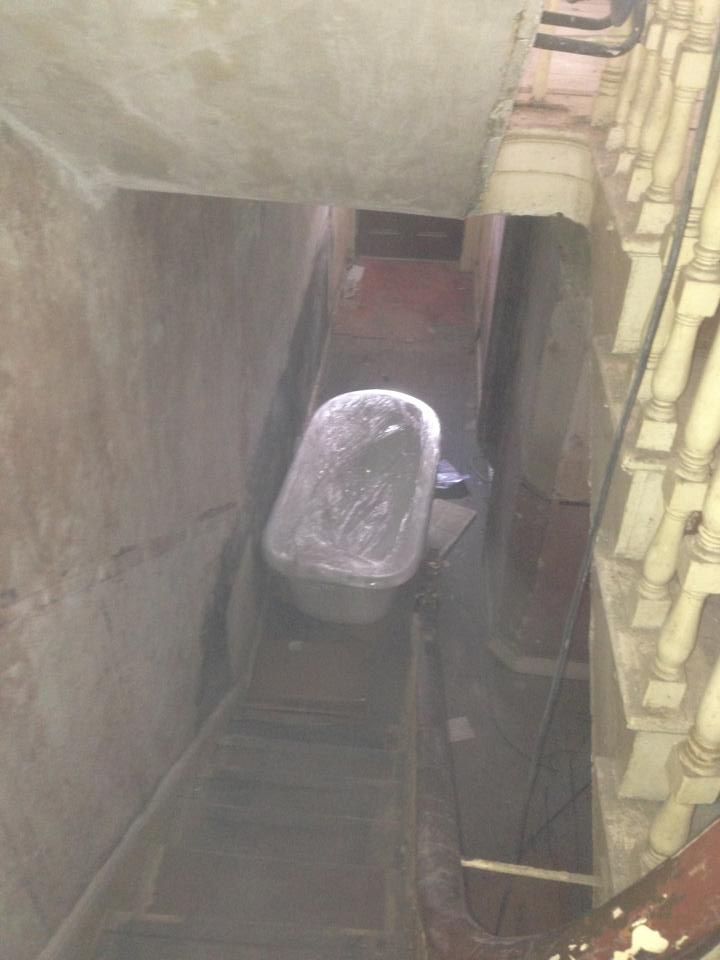 Turning the bath:
Once we realised it was going nowhere for the day: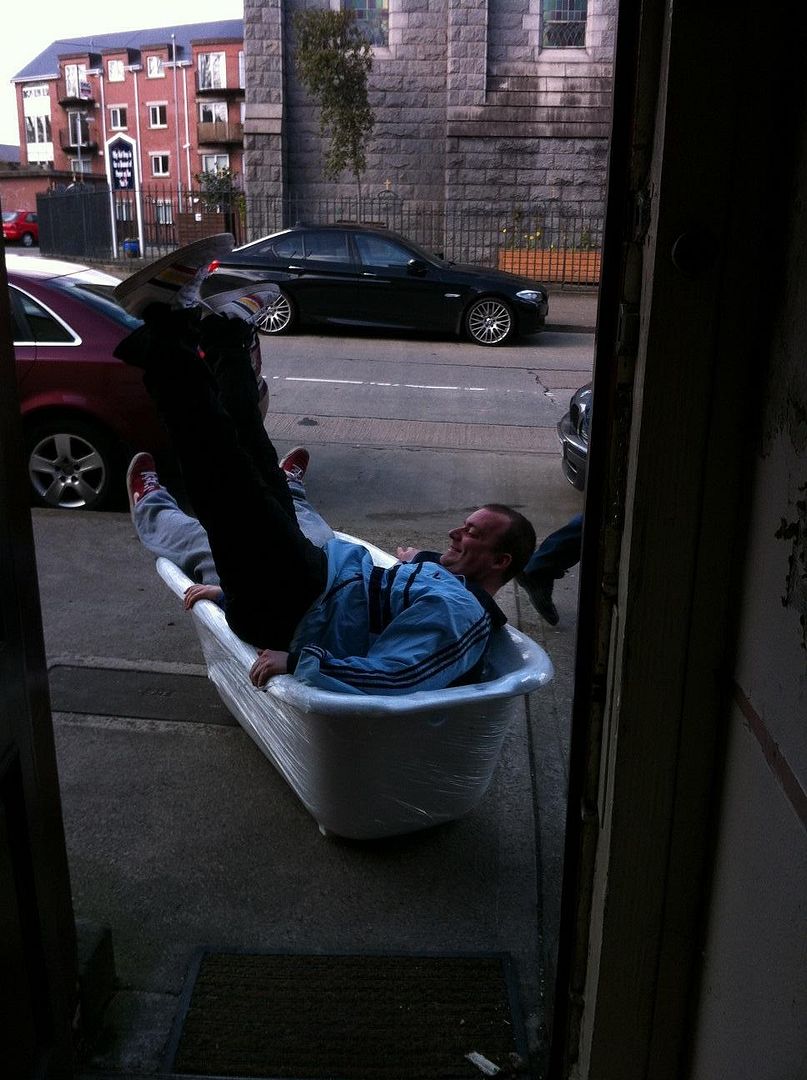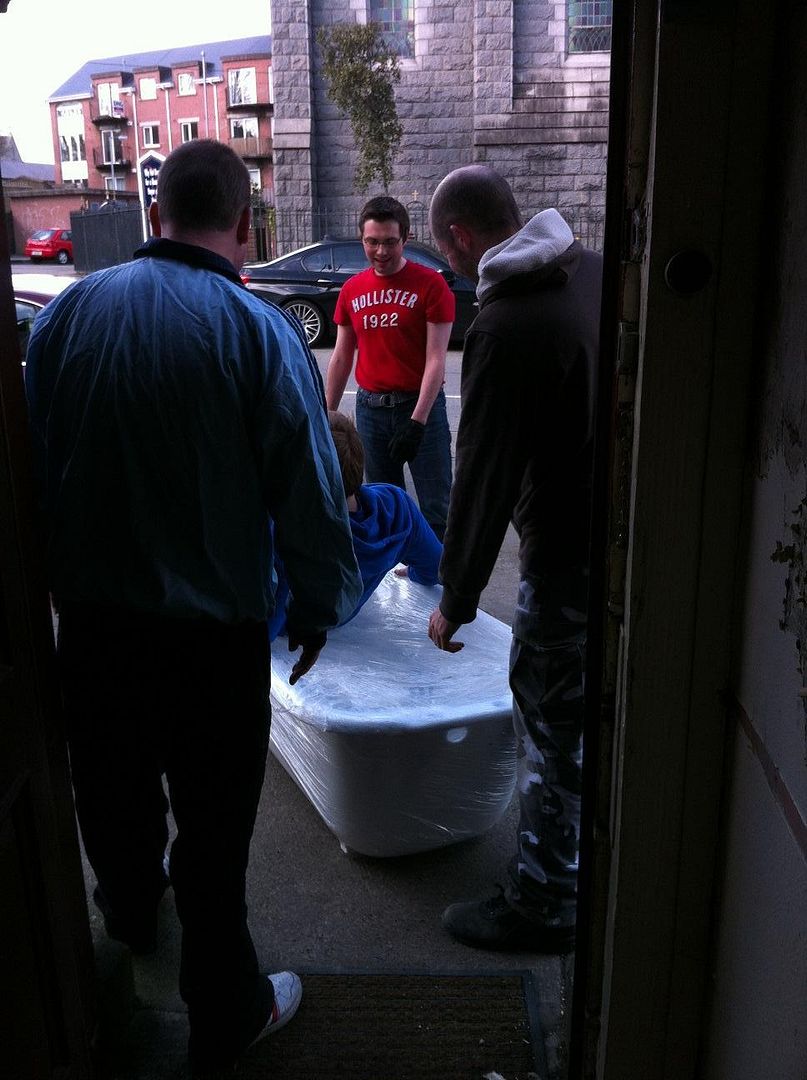 On a more positive note, the custom ash sink counter-top is nearly complete, built here in Dundalk: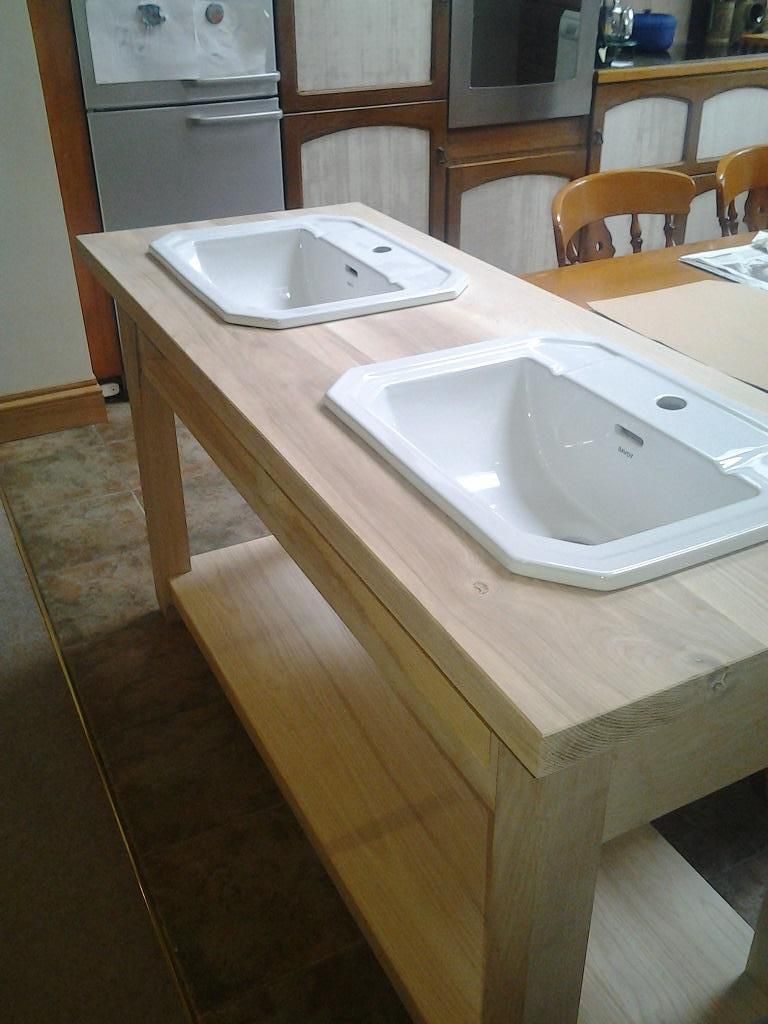 It will be stained a little darker than this when complete: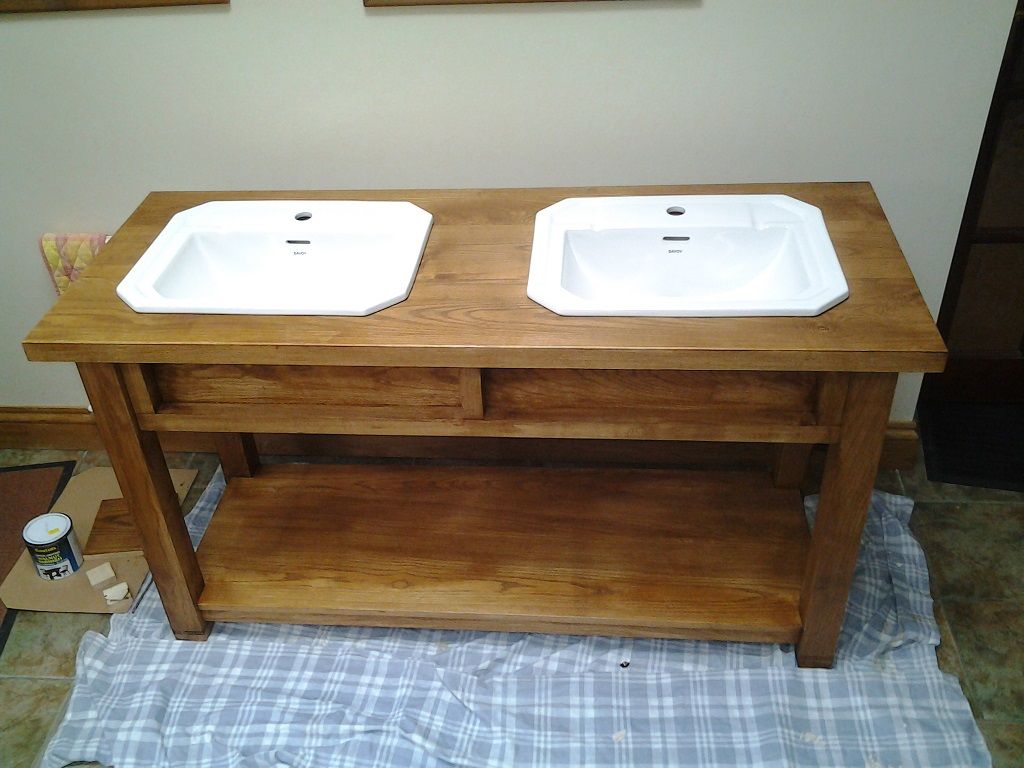 Window painting also started today, more soon.